11 Vegan Christmas Treats You Can Buy on the High Street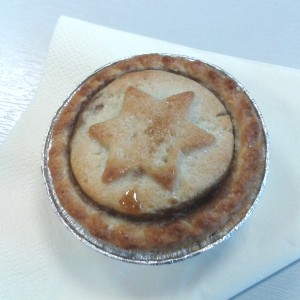 Sweet tooth? Never fear! This Christmas season, vegans can overindulge to their heart's content, thanks to the wide variety of cruelty-free mince pies, puddings, chocolates and other delights available in supermarkets and high-street stores all over the UK! The following are some of our top picks.
Mince Pies
Caffè Nero Luxury Mince Pies: Good news for the festive season – you can now walk into a coffee shop and grab a tasty mince pie to go with your soy latte, thanks to Caffè Nero's animal-friendly offering this year.
Lidl Snowy Lodge Mince Pies: Lidl's pies were deemed some of the most delicious on offer in a recent blind taste test by Which? – beating the much pricier and decidedly less ethical pies from foie gras villains Fortnum & Mason!
Iceland Mince Pies: In addition to being free from milk and eggs, at £1.50 for 12, Iceland's pies are some of the best value around, so you can tuck in without worrying about the impact on your wallet.
Puddings and Cakes
Christmas Chocolate
Christmas is a wonderful time to show animals that you care by committing to a cruelty-free diet. For more tips and suggestions about easy-to-find vegan foods, order your free starter kit today: