11 Places to Find Delicious Vegan Food in Edinburgh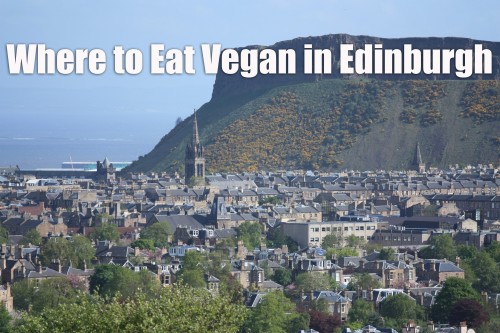 Edinburgh has so much to offer this August – including the Fringe, Europe's largest arts festival, where you can watch top-notch music and theatre performances and attend literally thousands of comedy shows. And of course, Edinburgh has a rich history that can be explored any time of the year. Luckily for compassionate folk, it's also a great place to find vegan food! Although its rival Glasgow may have won the title of the UK's Most Vegan-Friendly City last year, Auld Reekie gives ethical eaters plenty to choose from.
The following are some of our top choices in Scotland's capital: 
David Bann: For posh nosh in Edinburgh, vegans should make for David Bann. Just a stone's throw from the Scottish Parliament, this gourmet vegetarian restaurant's inventive, globally inspired menu has plenty for vegans to enjoy.
*****
Let us know if we've missed any gems by leaving a comment below!
Image: "Filmhouse" by crystalmartel / CC BY 2.0