4 Reasons Why Soup Is a Vegan's Best Friend
You can't go wrong with soup. It's one of those satisfying staple dishes that can be whatever you want it to be – from a quick snack to a hearty meal in itself. Most of us have fond memories of homemade soups that cured us of our sniffles or warmed us up on a cold, wet day – and vegan soup is considerably better for the soul than the chicken variety. Here are a few reasons why hearty soups should be a regular feature on your meat-free menu: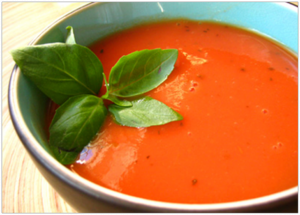 Roasted Tomato Soup
You can make it out of almost anything. Got leftover veggies lying around in your fridge that you don't want to waste? Make soup! There are no rules when it comes to making soup, and "vegetable soup" can take many forms. A good basic soup recipe can be adapted to accommodate any type of vegetable you want to put into it. You can add pasta, lentils or soya or cashew cream. You can choose to blend it smooth or eat it chunky.
Cavolo Nero and Cannellini Bean Soup
You can make it in bulk. Soups are excellent for making in bulk, and a big batch of soup can provide lunches for days. It's extremely economical. Store or freeze it in portions, and you've got the perfect portable vegan lunch to take to work!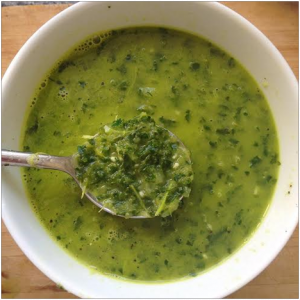 Spinach and Kale Soup
Soup is never out of season. Veggies come in and out of season throughout the year, but you can make soup out of all of them. You can also make your soup to complement the weather. It could be something "creamy" and warming for a cold winter's day or something with a more Mediterranean twist for a light summer lunch option when you don't want anything too heavy.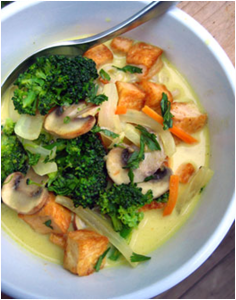 Coconut Curry Soup
It's supermarket-friendly. You'll never be short of lunch options on the go. Simply stalk the fresh and canned soup aisles in the local supermarket. Amy's Kitchen, New Covent Garden, Glorious Foods and supermarket fresh and 'Free From' own brands all have vegan options. You can also find vegan soups at Pret A Manger.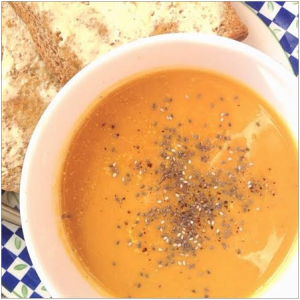 'Creamy' Leek and Potato Soup
So whether you're a new vegan and need something simple to fall back on or you're trying to pack some extra veggies into your diet, soup is definitely a great way of doing it. If you're looking for even more vegan recipe inspiration, order our free vegan starter kit.