Beagles Are Barking With Joy Today!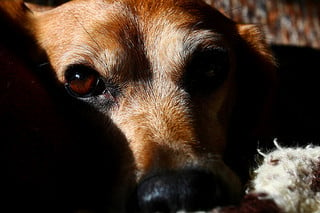 This is a great day for animals, the government and common sense. We're thrilled that following months of campaigning by PETA and other groups, including our appeals to East Riding Council and the Secretary of State, an organised protest outside the Planning Inspectorate in Bristol and almost 10,000 objections from PETA supporters, the government has recognised what the public already knew – that breeding dogs for deadly experiments is a shameful trade. Dogs aren't commodities, and they aren't test tubes with tails. These dogs have been spared the worst of all possible lives: bred for profit on a factory farm and then sent to laboratories to be poisoned with pesticides and drugs or cut up in experiments. No animal deserves this kind of fate, and the sooner the whole B&K Universal operation shuts down, the better.
What we now need from the government is positive action to cut the numbers of dogs and all other animals used in experiments. At this moment, the Home Office is considering weakening even further the legal protection for animals in laboratories in response to a new EU directive. We need to see the same kind of enlightened common sense on this issue as we've seen today from the Secretary of State for Communities and Local Government. Please take action to stop this from happening.