Benjamin Zephaniah Blasts Antony Worrall Thompson
It's fair to say that Antony Worrall Thompson is having a pretty bad week! Following the deluge of bad press he's been getting for reportedly stealing from a supermarket in his hometown, The Daily Mail has just reported that prior to filming an episode of Ready Steady Cook (or Ready Steady Crook?), Worrall Thompson was forced to eat some humble pie after criticising PETA friend and Rastafarian vegan poet Benjamin Zephaniah.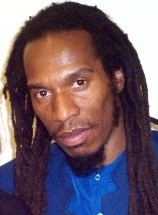 According to The Daily Mail, Zephaniah said, "I told [Worrall Thompson] I was a vegan, and he looked at me and said: 'Why would you want to do that to yourself?' I looked at him, and he's struggling to breathe with his weight, and I thought: 'You're telling me why would I do this to myself? Look at what you are doing to yourself!'"
Zephaniah continued, "I just said to him: 'Look at me and look at you. We're around the same age, but you look ten times older than me.'"
AWT, it's never too late to make some positive changes. Why not do your body a big favour by taking our 30-day veg pledge? The animals you save might just help lighten your conscience as well!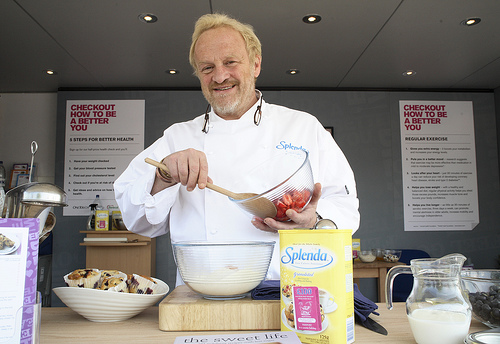 Anthony Worrall Thompson Promots Healthy Living Throughout National Diabetes Week | Matthew Anderson | Attribution-ShareAlike 2.0 Generic (CC BY-SA 2.0