The Compassionate Knitter's Guide to Vegan Yarns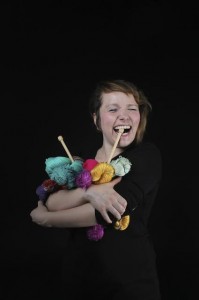 Everyone knows that knitting isn't just for grannies anymore – since the crafting revolution hit these shores, the gentle click of knitting needles can be heard up and down the country, as people of all ages crochet, stitch and purl their way to beautiful handmade items. But if you love knitting and animals, you'll want to make sure that your hobby doesn't come at someone else's expense.
As PETA US' shocking recent exposé highlighted, the worldwide wool industry cruelly abuses millions of sheep a year. Angora wool is often produced by ripping the hair from rabbits' skin as they scream in pain, while goats and llamas suffer for fabrics such as mohair, cashmere and alpaca. Luckily, there's another way – vegan yarn!
We caught up with Kelly, who runs the excellent UK-based Vegan Yarn Store. Here, she talks us through some of her favourite non-animal wools and explains which type of projects they're best suited for.
Sock Yarn

Let's face it – knitters love making socks. For vegan knitters, Panda Sock Yarn is the answer to our prayers! It's made up of bamboo, cotton and nylon, so it's soft and durable, with the right amount of flexibility for feet.
Banana Yarn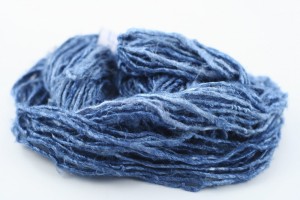 Banana yarn is a soft and extremely durable fibre which has the added benefit of being a renewable resource. The yarn is made from the decaying outer layers of banana tree bark, which is scraped away and then soaked, pulped and spun into yarn. Its weight and strength make it perfect for accessories such as bags, while its softness also means that it's great for everything from scarves to cardigans.
Cotton Yarn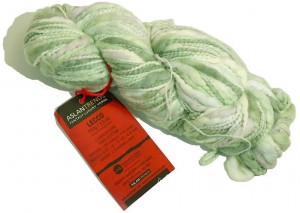 Cotton is often seen as a summer yarn by knitters, but this doesn't have to be the case. Cotton can be just as warm and cosy as animal yarns, especially when blended with other fibres such as acrylic or bamboo. One particular warm cotton yarn is Aslan Trends Lecco, which is knit up on 6mm needles and is perfect for colder seasons. Cotton also has the added benefit of being great for crochet, especially for granny/afghan blankets. The brands Debbie Bliss and Louisa Harding offer a range of cotton yarns in a variety of weights and colours that are perfect for any season.
Chunky Yarns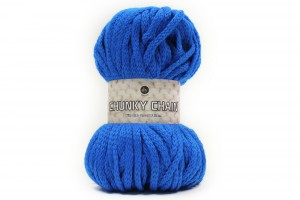 Chunky yarns are a joy for lazy knitters/crocheters and those who want to work on a quick and satisfying project. Vegans can improvise their own chunky yarns by holding two strands of the same colour yarn together and knitting on larger needles. Alternatively, some great chunky yarns – such as DY Choice's Chunky Chain, which knits up on an impressive 12mm needle – are available for those of us who eschew animal products.
Bamboo Yarns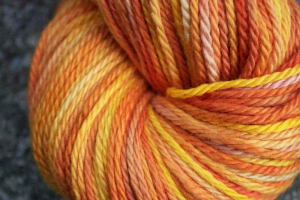 Silky smooth bamboo (sometimes also called rayon) is processed from the inner fibres of the bamboo plant and is a dream to knit with. Its texture is wonderful in its own right as well as when used in blends. Often, when it's blended with cotton, you can get a similar texture and drape as when you use animal fibres such as merino or alpaca (but without the cruelty). Two great 100 per cent bamboo yarns are Rad Rayon and Bellatrix Laceweight, or for an exceptional cotton/bamboo blend, you could try Alnilam Worsted.
*****
So there you have it – whether you're working on socks, scarves, jumpers, hats or any other type of knitting project, there's a perfect vegan yarn to match. All these yarns and others are available to order at www.VeganYarnStore.com – Kelly is even offering a generous 15 per cent discount to PETA supporters for the next two weeks. Simply use the discount code PETA15 when placing your order (offer expires on 31 October at 11:59pm). We'd also love to see your vegan knitting creations, so please feel free to tweet us a pic!