PHOTOS: Sunder's New Life
In a story that shows you should never give up hope, earlier this month, in India – after epic campaigns by PETA and our international affiliates – Sunder the elephant was rescued from years of abuse.
A few weeks later, he's now settling into his new home at Bannerghatta Biological Park wonderfully!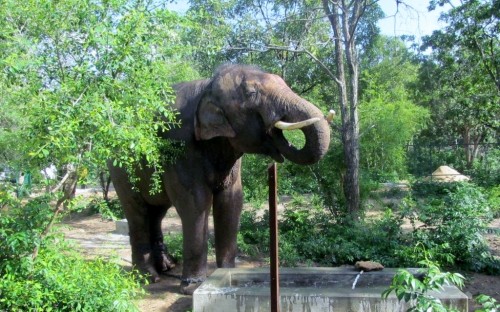 Instead of being kept in chains and beaten, first in a temple and then in a shed, he's now in a beautiful green sanctuary, where he can explore, splash around in ponds and get coconuts for treats.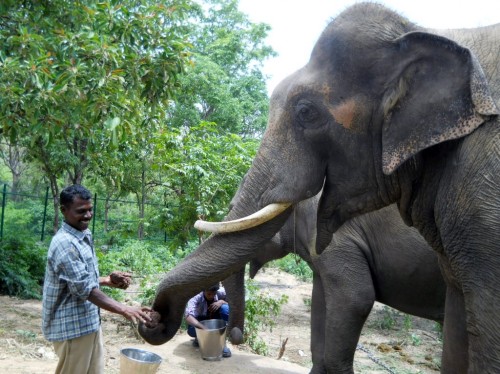 After years of isolation from other elephants, he is at last able to make friends with other members of his own species.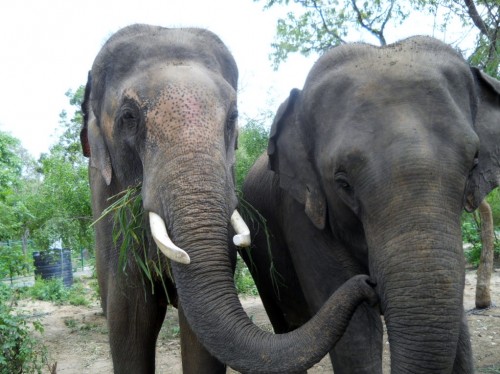 And the massive wound on his leg, caused by heavy chains, is now healing, thanks to veterinary care.
His years of trauma won't be easy to recover from, but experts from Animal Rahat who have been helping with Sunder's transition report that he's showing positive signs of progress. Soon, he will be free to spend the rest of his life roaming the forest, streams and ponds in the park with his new family.
Thank you to everyone who supported the campaign and helped change this animal's life! There are many other animals like Sunder out there, still waiting to be rescued, so never stop fighting for what's right.
Right now, please take action for Mali – the only elephant in the Manila Zoo in the Philippines, who is lonely, ill and imprisoned.