Three Animal Rescue Stories That Will Brighten Your Day
Indian rescue organisation Animal Rahat ("Relief") is on call for animals 24/7. The PETA-supported veterinarians and their assistants see some truly heartbreaking situations in rural India, but they also witness some truly heart-warming transformations. Here are just a few of their recent successes:
This Traumatised Camel Was Rescued From the Circus and Has a New Best Friend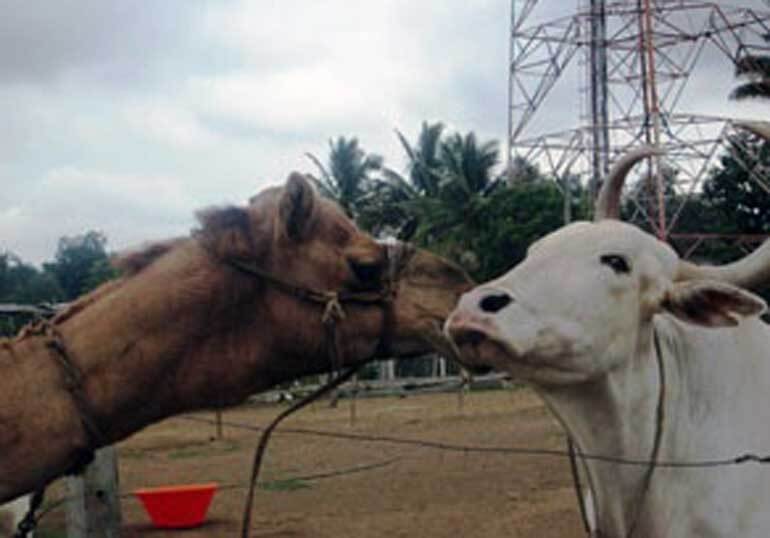 Pressure from Animal Rahat, PETA India and other animal-protection groups forced another circus to surrender the animals it was holding captive and sign an affidavit to become an animal-free, human-only circus. This is the sixth circus whose animals Animal Rahat has helped free this year alone!
Three goats, two horses and a camel have now been moved to Animal Rahat's Home for Retired Bullocks.
As you can see from the photo, Badshah the camel has already made friends with Roushya, one of the retired bullocks. Never again will Badshah have to experience the pain of being yanked around by a rope tied to his nose ring, which had torn his nostrils.
These Exhausted Donkeys Were Finally Allowed to Retire in the Sun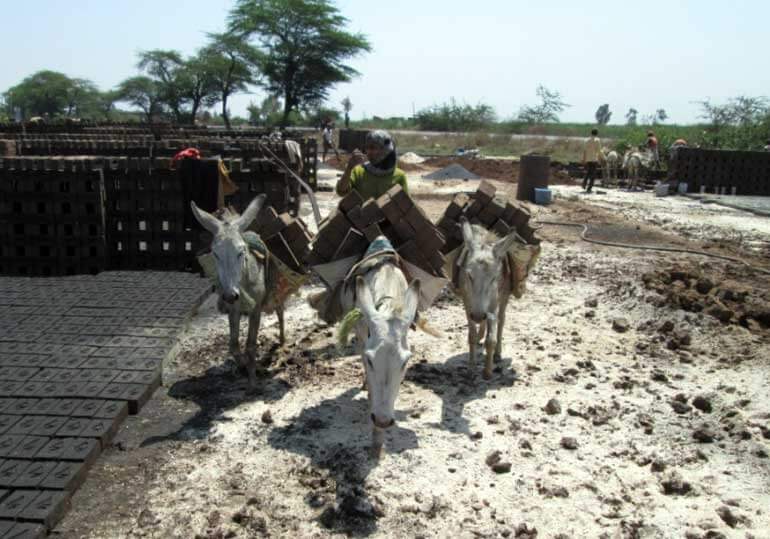 These donkeys spent their days moving enormous loads of bricks on their backs – and suffering from chafing wounds, injured joints, exhaustion and dehydration.
Animal Rahat obtained an agreement from the owner of the brick kiln to switch from using donkeys to tractors, and now, all 22 donkeys are enjoying their retirement at Animal Rahat's partner sanctuary in the absolutely beautiful Nilgiri Hills or are recuperating at Animal Rahat's Home for Retired Bullocks. One was pregnant and gave birth to a female foal. The lucky baby will never know what work in a brick kiln is like.
This Abused Monkey Who Was Chained Up for Years Gets the Chance to Climb Trees Again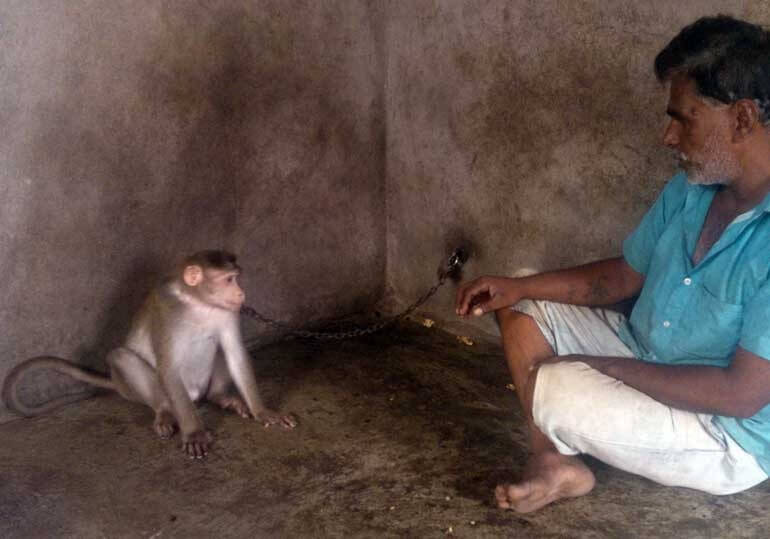 Animal Rahat received a report that a bonnet monkey was rumoured to be chained inside someone's house in the village of Ichalkaranji. A staff member called a friend who lives in that village and was able to confirm that this was indeed true. Animal Rahat staff went there and learned that this abused monkey had been chained for four years with no companion monkey and no trees to climb.
The Animal Rahat team and a Forest Department guard had a prolonged discussion with the monkey's owner, informing him that he was breaking the law. After some resistance, he surrendered the monkey, who is now living temporarily at the Forest Department nursery. For the first time in four years, he's climbing trees and experiencing life as a monkey was meant to, not as someone's toy or decoration.
You Can Help
Animal Rahat recently purchased 10 acres of land outside Sangli, Maharashtra, for the creation of a new retirement sanctuary that will allow the group to care for up to 50 bullocks and other working animals so that they can enjoy their remaining years free from work and pain. The grounds will also feature a veterinary clinic and an education centre with a schoolroom to help change attitudes in the local community towards working animals so that they're not viewed as disposable objects. In addition to the veterinarians and their assistants, the organisation has animal caretakers and a full-time community educator.
Completing the sanctuary and providing its animal residents with the long-term care that they need is a substantial expense, and by making a gift today, you'll be allowing PETA to help Animal Rahat cover the cost.
Will you please make a donation to help PETA ensure that Animal Rahat can continue to offer much-needed care and relief to animals facing cruelty and neglect in India?