Top Five Women's Vegan Leather Jackets
Nothing says cool, edgy and compassionate like a faux-leather jacket. Autumn's must-have piece, the vegan leather jacket lets you rock a hard look while maintaining a soft heart.
From high street shops to designer boutiques, the faux-leather jacket is everywhere this season – and with so many cruelty-free options to choose from, there's no need to wear the skin of a dead animal.
We've chosen a few of the fiercest vegan jackets available. So whether you prefer biker-chic or hipster-cool, you can walk proud knowing that no animal was tortured, mutilated or skinned alive for your fashion choices.
River Island's Black Faux-Leather Embellished Biker Jacket £59.99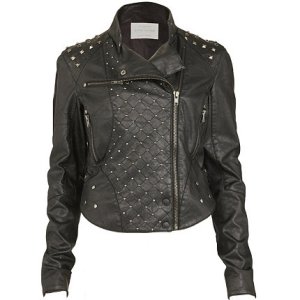 Miss Selfridge's Stone Pu Biker £47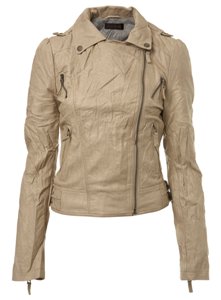 Topshop's Faux-Sheepskin Flying Jacket £78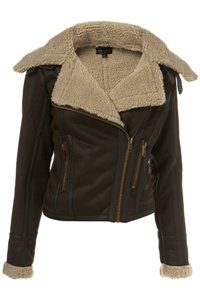 New Look's Hooded Leatherette Bomber £34.99