Where to Find Vegan Food in Newcastle
For the latest installment of our vegan city guide series, we headed up north to canny Newcastle to find the best vegan eats for you. The home of the pioneering hip-hop duo, Ant & Dec, offers plenty of vegan options for you to feast on.
Whey aye!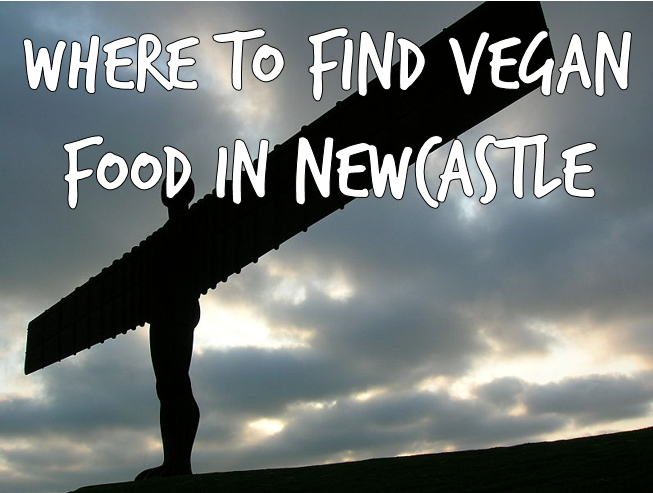 Painted Elephant:
The bohemian-inspired Painted Elephant vegan café came into being through genuine drive and passion. It was started to create something unique to Newcastle and focuses on serving fresh, seasonal food with as many ingredients as possible sourced locally. The welcoming atmosphere and indulgent food are topped off with relaxed background music for a truly bohemian vibe.
Sky Apple Café:
This family-friendly café specialises in vegetarian, vegan and gluten-free food. The owners are passionate about providing delicious, homemade and affordable foods, lovingly crafted from the finest locally sourced ingredients. You can tuck into a hearty vegetarian or vegan breakfast each morning or just snuggle up for some coffee and cake mid-afternoon for a shopping break. Gourmet menus come out for full restaurant service in the evening, but you can bring along your own bottle of wine or beer if you fancy for only a small corkage fee.
Super Natural Cafe:
This vegetarian- and vegan-friendly restaurant opened just earlier this year but has already welcomed plenty of foodies. It offers everything from burgers to pizza, and the relaxed, informal atmosphere welcomes leisurely dinners, but you can also grab take-out if you've got to be somewhere.
Tea Sutra World Teahouse:
Unwind at Tea Sutra, the ever-friendly "island of calm" in the bustling city centre. Aptly named, the squishy cushion–laden teahouse offers a delightful menu of teas and infusions to tempt your taste buds. Catch up with old friends over hot food, wraps or generously portioned cakes (all vegetarian or vegan) in this soothing city refuge.
The Settle Down Cafe:
This kitsch restaurant is located near Central Station and serves up plenty of vegetarian options to satisfy all tastes. Approximately half the menu is already vegetarian, but sandwiches can be made to order with mouth-watering vegan ingredients, such as hummus, falafel, salsa, caramelised onion and roasted vegetables. You can also grab something from the salad bar before you run for the train.
The Health Box:
Happily occupying a little spot in Grainger Market, this restaurant is, well, mega-healthy. It offers a self-serving salad bar, four types of soups (with a vegan option always available), organic options and plenty of cakes, loaves and biscuits, which are all gluten- and dairy-free. The value-for-money pricing means you'll have some change left over to wash it all down with a zingy juice from the juice bar.
---
Have you eaten your way around the vegan hotspots of Newcastle? Let us know if we've missed any vegan gems by leaving a comment below.
For more advice about vegan living, order our free vegan starter kit today.