Vegan on a Budget: Recipes From A Girl Called Jack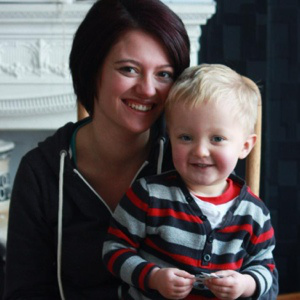 We've all seen the headlines – with rising bills, increasing food costs and widespread austerity cuts across Britain, people are feeling the pinch. So for single mum and frugal food blogger Jack Monroe (aka "A Girl Called Jack"), finding inexpensive ways to feed her family is a top priority. Since pledging to go vegan for Lent, however, Jack has discovered that there's no reason why you can't adopt a diet that saves animals while still counting the pennies – her collection of tempting vegan recipes works out to as little as 23p per portion!
As the thrifty cook proves, you can find pretty much everything you need for a healthy, balanced plant-based diet in your local supermarket. So what's the secret to Jack's bargain veganism? Plenty of vegetables, protein-filled beans and pulses, and homegrown herbs for freshness and flavour.
So, without further ado, here are a couple of her tried-and-true vegan recipes – dishes that will fill you up without breaking the bank or harming a single animal.
Posh Mushroom, Spinach and Walnut Pasta (34p per portion)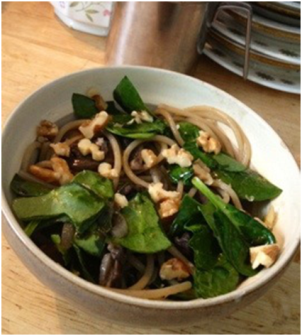 80 g spaghetti
1 onion
1 clove garlic
Splash oil
Splash lemon juice
100 g mushrooms
Fresh thyme and parsley, chopped
Handful spinach
2 walnut halves
Break the spaghetti in half and add to a saucepan of water. Bring to a boil.
Finely peel and chop the onion and garlic. Add to a separate saucepan or small sauté pan with the oil and lemon juice, and cook gently over low heat until translucent. Break the mushrooms by hand and add to the pan with the parsley and thyme.
Check the spaghetti – when it comes to a boil, reduce the heat and simmer.
Finely chop the herbs and spinach together – I put mine in a bowl and go at it all with scissors to save my poor worktop and also because it's therapeutic at the end of a working day. I like my cooking physical and de-stressing as well as cheap and simple and nutritious.
Drain the pasta and toss through the spinach, herbs, mushrooms, onion and garlic with any juices from the mushroom pan. Serve in two bowls, scatter the walnuts on top and enjoy.
Makes 2 servings
Carrot and Coriander Falafels (23p per portion) 1 onion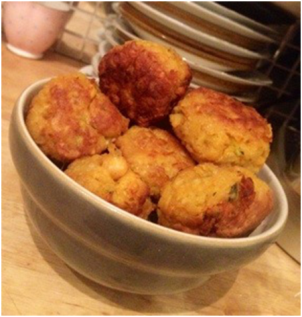 1 carrot
3 Tbsp vegetable oil
400 g chickpeas
Parsley
Coriander
Pinch cumin
1 Tbsp flour for dusting your hands
Peel and finely chop the onion, and grate the carrot. (I grate the onion, too, so it's finer, but it's a pain to do!) Fry together in a tablespoon of oil over low heat for a few minutes until softened.
Tip into a large mixing bowl with the chickpeas, and add the chopped parsley and coriander, and a shake of cumin.
Mash it all together with a potato masher (or a fork) until the chickpeas have broken down into a mush. The oil from the carrots and onion will help combine the chickpeas together, but you may need to add a tiny bit more.
Flour your hands, and mould into golfball shapes. Heat a little more oil in the sauté pan and fry until golden brown and slightly crispy on the outside.
Serve with couscous made with vegetable stock, lemon juice and coriander, as well as with green beans or other green vegetable of your choice.
Makes 4 servings
****
As you can see, it's easy to stick to your principles without breaking the bank. By going vegan, you'll be avoiding processed food made from undisclosed animal parts, you'll be healthier, and you'll be doing the right thing for animals, too! Take our 30-day pledge and give it a go. Images: Jack Monroe / A Girl Called Jack