When Kiera Rose Met Fella the Pig
Vlogger Kiera Rose went to visit Fella, a pig with a remarkable story who is inspiring people not to eat meat.
Meeting a pig is an unforgettable experience. They are smart, inquisitive, sensitive and funny – and it becomes a whole lot harder to justify eating bacon after you see how extraordinary they are.
Opening up your home to a pig is not a decision to be taken lightly. Please do plenty of research and consider adoption only if you really feel that you are up to being a piggy "parent". Although everyone may not be able to offer sanctuary to a pig, we hope the message this video conveys is that everyone can spare pigs just like Fella by not eating them.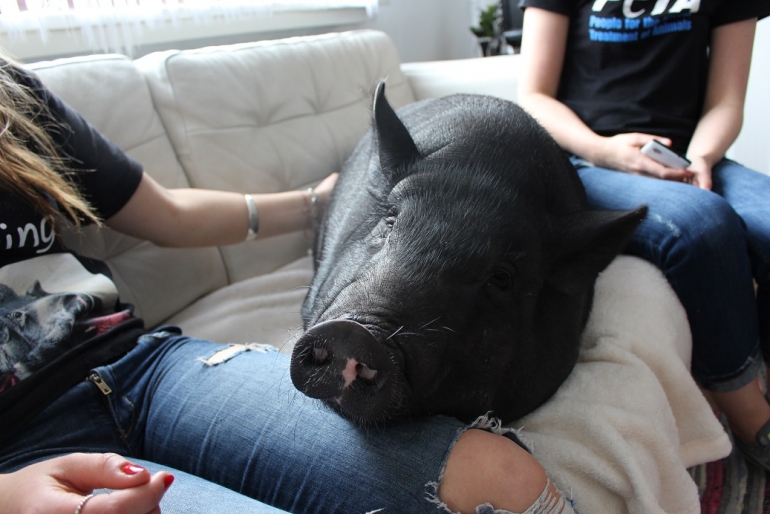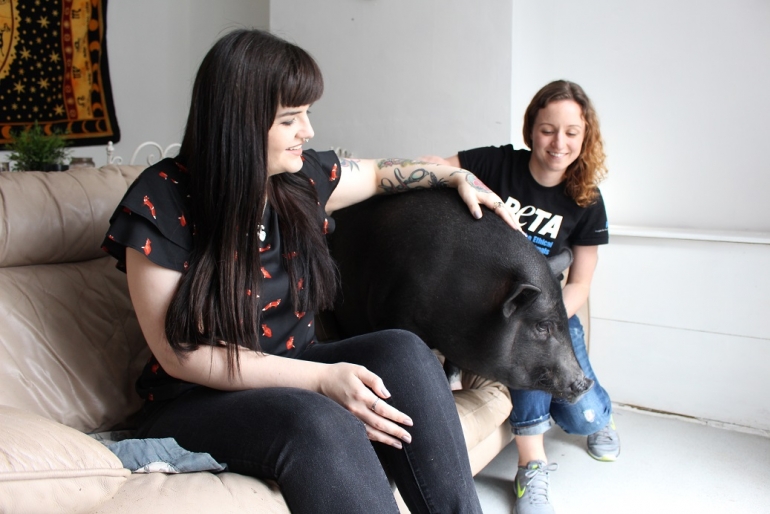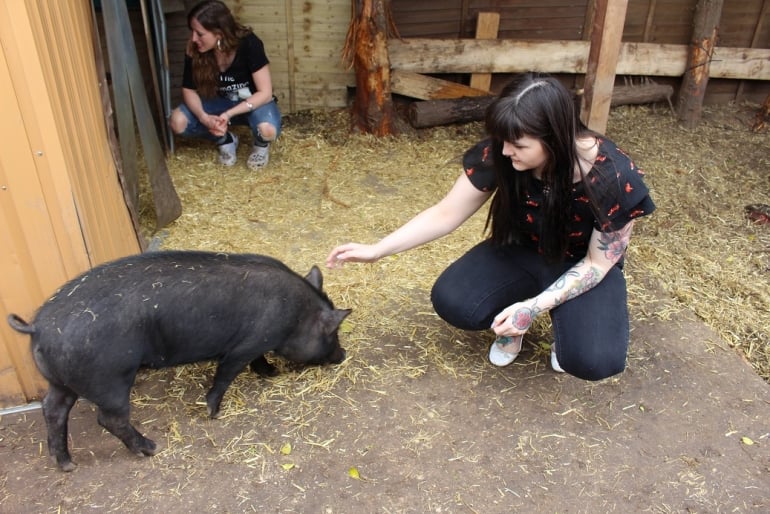 In the video, Kiera describes just how much Fella reminded her of her family dogs. Just like them, Fella loves belly rubs and snuggles. But most of his cousins will never get to breathe fresh air or feel the sunlight on their back because they're forced to spend their lives inside filthy cages on factory farms.
Going vegan is the easy answer to help pigs who haven't been as lucky as Fella. If we can choose to live full, happy lives without inflicting pain on others or killing them, why wouldn't we? Order one of PETA's free vegan starter kits to see just how easy and delicious choosing vegan meals can be