Closed: Win The Church of Seitan Customised Tote Bags
Fresh, edgy and totally wicked, The Church of Seitan is a rock-'n'-roll clothing brand designed by PETA volunteer Michael Partouche. Favored by sexiest vegetarian nominee Jared Leto, the animal-friendly brand is a funky way to spread the seitanic gospel.
If you're new to the world of faux meats, seitan (pronounced "SAY-tan") is high in protein and low in fat and tastes sinfully delicious. Whether you grill it, fry it, barbecue it or just heat it up and slap it on a sandwich with some salad stuff and a tasty pickle, seitan meals are full of possibilities. You can buy it at most health-food shops, or you can make it from scratch (it's cheap!).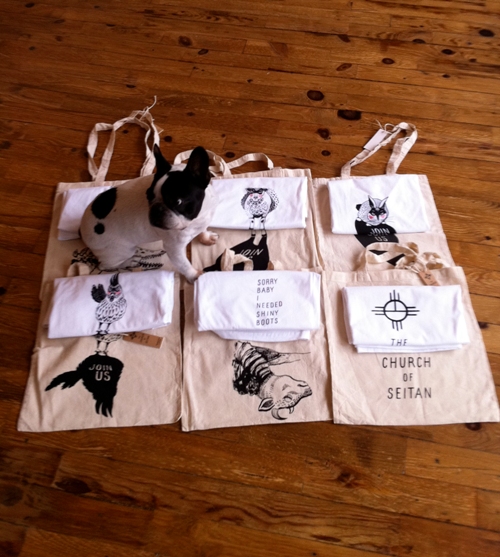 This competition is now closed.
By commenting here, you're agreeing to the contest terms and conditions and our privacy policy.