6 Ways That Working Animals in India Are Suffering – and How You Can Help Them
In India, many animals spend their entire lives hauling heavy loads or pulling carriages. Horses, bullocks, donkeys, camels and buffalo can be overworked until they become incapacitated or die. Since 2003, Animal Rahat has been giving relief to these and other animals. Here are just some of the abuses they see:
Animals are forced to carry enormous loads of bricks, iron, sugarcane and cinder blocks that are too heavy for them. And then people ride on top of the loads.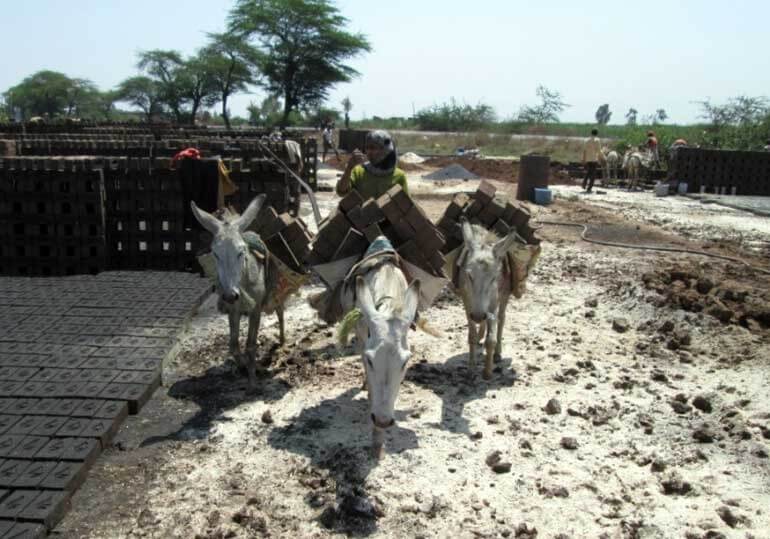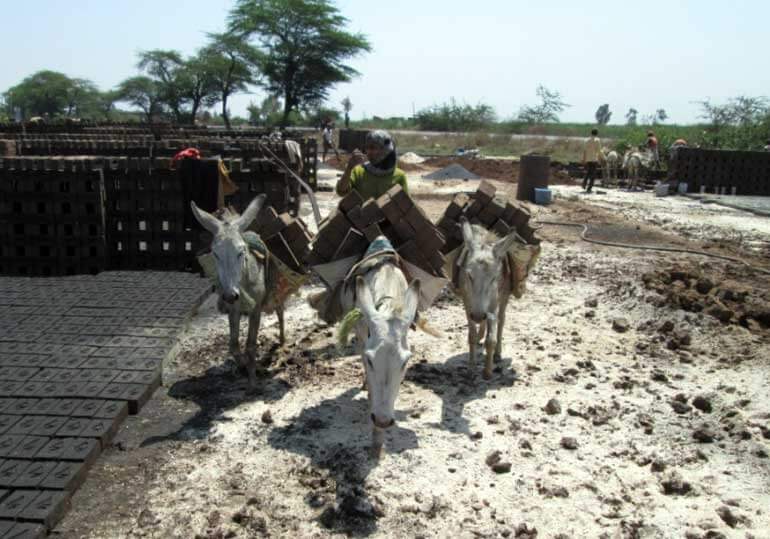 Ill-fitting yokes and heavy harnesses cause open sores and injuries, and nose ropes tear through cartilage, leaving open, bloody wounds.
Whips are used on their backs, rods are thrust into their rectums and torture devices made of spikes and wire are used to punish them for turning their heads.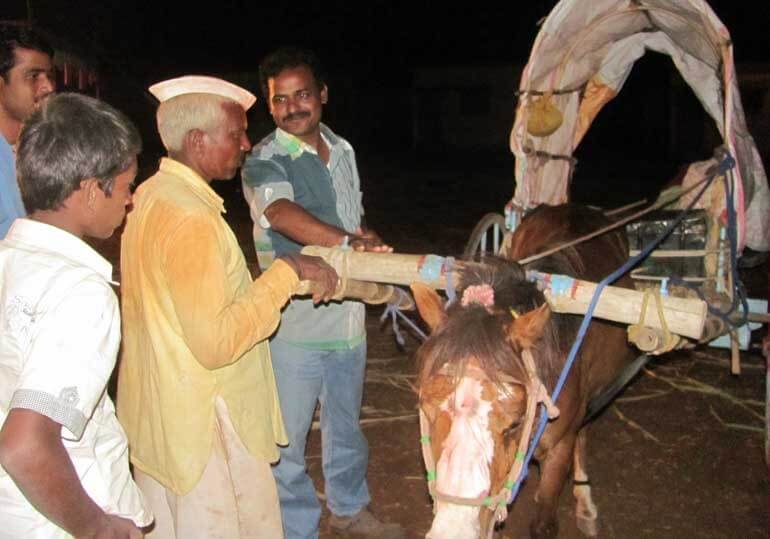 Animals toil in the suffocating dust and sweltering heat along hard or unpaved rutted roads and fields, without so much as a sip of water all day.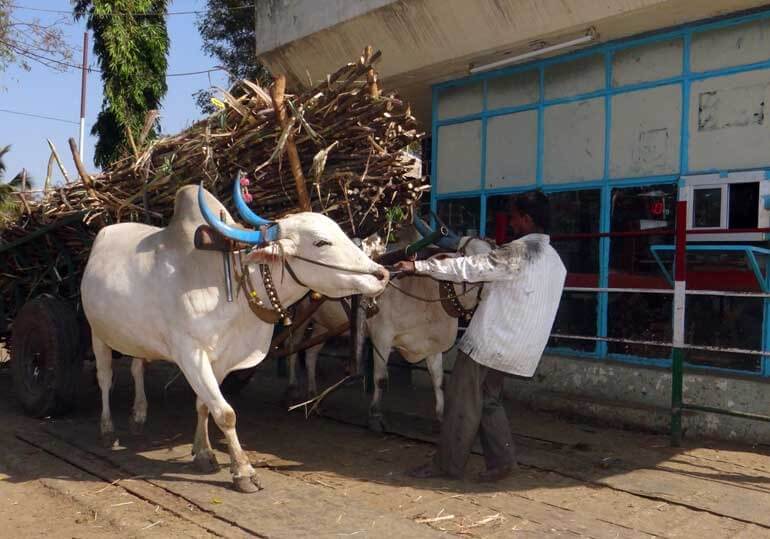 Despite long hours of labour, animals receive little sustenance, sometimes surviving on only dry weeds and a little fodder, leaving them thin, exhausted and rundown.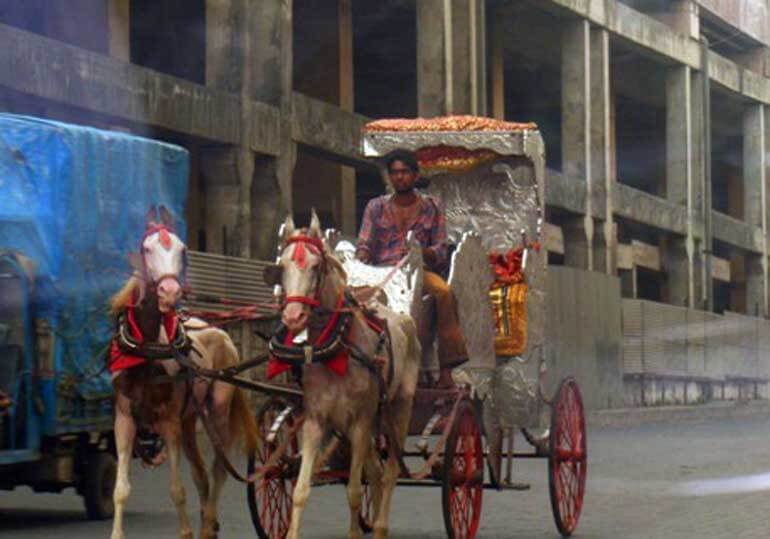 Even animals suffering from serious illnesses and injuries rarely are seen by a veterinarian and may be left to die by the roadside.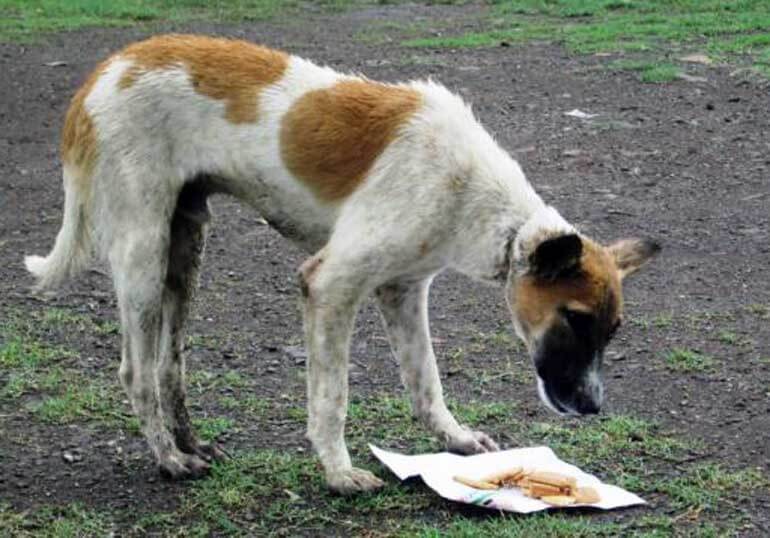 Please Help PETA Support Animal Rahat's New Sanctuary
Animal Rahat recently purchased 10 acres of land outside Sangli, Maharashtra, for the creation of a new retirement sanctuary that will allow the group to care for up to 50 bullocks and other working animals so that they can enjoy their remaining years free from labour and pain. The grounds will also feature an education centre with a schoolroom and a veterinary clinic to help change attitudes in the local community towards working animals so that they're not viewed as disposable objects.
Completing the sanctuary and providing its animal residents with the long-term care they need is a substantial expense, and by making a gift today, you will be allowing PETA to help Animal Rahat cover the cost.
Will you please make a donation to help PETA ensure that Animal Rahat can continue to offer much-needed care and relief to animals facing cruelty and neglect in India?