How to Shop for Vegan Products in UK Supermarkets
Vegans can often be spotted in supermarkets, peering intently at the fine print on a tin of soup or packet of biscuits, a slight frown on their face as they try to work out whether or not it contains animal-derived ingredients.
Checking ingredient lists on products is an inevitable part of choosing to eat vegan. But with a little practice, you'll soon be soaring through your weekly shop, scanning labels at lightning speed and filling up your trolley with cruelty-free treats like there's no tomorrow!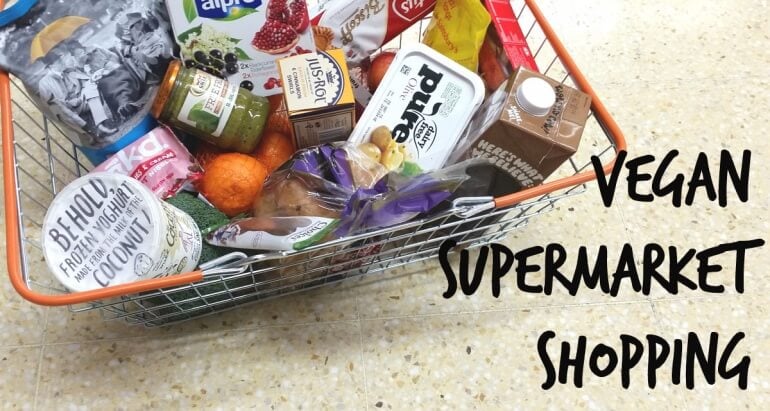 We've put together a few pointers about finding vegan foods at some of the UK's top supermarkets. It goes without saying that all these stores sell a huge range of staples, including fruits, veg, rice and grains, pasta sauces, cereals and much more, that vegans can enjoy. Below, we've noted some additional highlights.
Ocado | Tesco | Sainsbury's | The Co-op | Asda | Morrisons | Waitrose | Marks and Spencer | Holland and Barrett | General Tips
Please note that companies sometimes change the recipes and ingredients of their products, so while the information below was correct at the time of publication, please double-check before you buy.
General Tips
If you want to really do your research and plan ahead, most supermarkets have a comprehensive list of vegan products available to download from their website. And for more tips about vegan products on offer, check out groups such as Vegan (Supermarket finds) UK or blogs such as The Vegan Womble.
"May contain"–type labels can cause confusion. Usually these labels are added for people with severe allergies and simply indicate that the product has been manufactured in an environment where allergens are present, meaning there's a chance that a minuscule amount could end up in the product. Most vegans are happy to eat products with "may contain milk/egg" labels.
Most non-vegan ingredients are easy to spot. However, there are a few sneaky animal-derived ones that not everyone knows about, such as:
Gelatine – made from the boiled skin, tendons and ligaments of animals
Albumen – usually made from eggs
Casein, lactose and whey – these all come from milk
Carmine and shellac – made from ground-up insects (yuk!)
Happy vegan shopping, everyone!
More vegan resources: