Non–Animal-Tested Companion Animal Food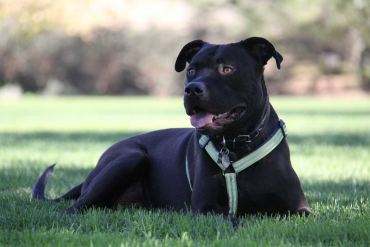 If you have animal companions, it is likely you will do whatever you can to ensure their safety and comfort, including feeding them the very best food. What some pet food companies are hiding from consumers, however, is that animals like your own are confined to laboratories and subjected to invasive tests for claims on their products.
We have compiled a list of companies that do not test their pet food on animals and that only carry out palatability tests with companion animals at home. Palatability studies involve feeding animals new formulations to see if they will eat or like them.
The list below outlines the companies that have signed a PETA Statement of Assurance  pledging that they do not conduct, contract out or fund animal tests in the developing, manufacturing, testing or marketing of their products. You are entitled to know if you are giving money to a pet food company that is responsible for the confinement and pain of animals in laboratories – animals  who are just like the ones you care for at home.
One particularly notorious company which has carried out cruel and invasive tests is Iams. This company has a history of animal abuse, including near-constant confinement to barren cages, surgical debarking and the removal of chunks of muscle from dogs' thighs. While Iams have made some improvements in response to an exposé by PETA US as well as campaign pressure from PETA affiliates across the world, they still confine cats and dogs in their own American laboratories for many years to conduct tests.
UK Companies
EU Companies
Almo Nature
+39 010 25 35 400
(available in Austria, Belgium, Czech Republic, Finland, France, Germany, Greece, Italy, Latvia, Lithuania, Malta, The Netherlands, Norway, Poland, Portugal, Romania, Slovenia, Switzerland and the UK)
Anfit AG
+41 71 788 56 90 (available in Switzerland and Germany)
Aniwell
+39 0172 47001
(available in France, Germany, Austria, Switzerland and Belgium)
Biomill SA
(available in Switzerland and Germany)
Euro Service sas (Denkadog & Denkycat)
+39 (0)143 889638 (Vegetarian – available in: the Netherlands, Belgium, Germany, Austria, Italy, France)
Exclusion
+39 0426 59140
(available in Germany, France, Switzerland, Slovenia, Poland, Estonia, Czech Republic, Slovak Republic, Croatia, Poland, Finland, Latvia, Greece, Singapore, Japan)
Forza10
+39 0429 / 785401
(available in Italy, France, Spain, Switzerland, Slovenia, Hungary, Germany, the UK, Norway and Latvia)
GOSBI PET FOOD S.A.
(0034)972 527 102
(available in Spain, France, Portugal, Italy, Belgium, Croatia, Czech Republic, Serbia, Poland, Bulgaria)
NP Industries (Disugual –Professional Pets)
+39 0432 699322
(available in Italy, Spain, France, Greece, Switzerland, Slovenia, Hungary, Czech Republic, Bulgaria)
Perro GmbH
(available in Germany and Austria)
Vivaldi Tiernahrung VertriebsgmbH
+43 2236 48 810
+41 241 10 10
(available in Switzerland, Germany and Austria)
If you know of another companion animal food company which you think should be on this list, please contact the company directly to ask them to get in touch with us.