The Vegan Guide to Glasgow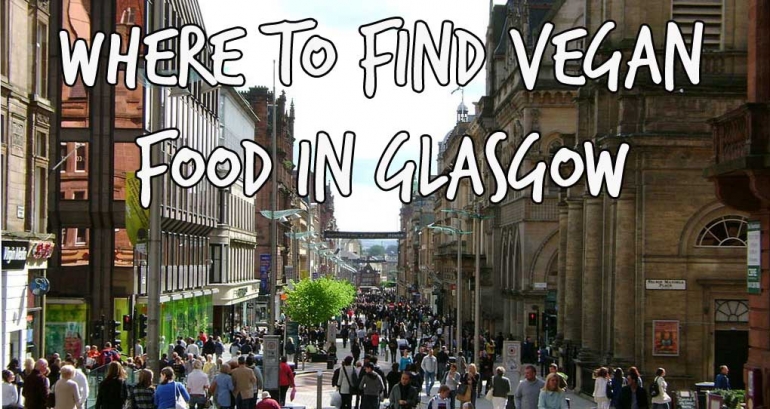 Kilnburn
A few years ago, we voted Glasgow the most vegan-friendly city in the UK – and this list of cafés and restaurants that serve up mouth-watering meat-free food is the reason why!
So whether you're a local or just visiting Scotland's biggest city, these are the vegan hotspots you shouldn't miss.
This live-music venue, café and exhibition space make an epic vegan burger, served with chips that have been voted the best in Glasgow. Wash it all down with some vegan beer or wine, and you have the makings of a perfect evening.
Mono This is another arty hangout that serve up an imaginative vegan menu with a side portion of live music. Veganised favourites such as To-fish 'n' Chips and vegan cheese pizza are guaranteed to satisfy all your food cravings.
If you know anything about Glasgow food culture, you'll know that Glaswegians love a good curry. Located in the stylish West End, Usha's are a vegetarian curry house that helps compassionate eaters get in on the action. Vegan options are clearly marked and include aubergine pakora, stuffed coconut mushrooms and roast Indian vegetable biryani.
Stereo Another 100 per cent vegan restaurant tucked away down Renfield Lane in Glasgow's city centre, Stereo are home to a late-night bar with live DJs and a gig/club venue. Their completely vegan menu is sure to tempt you with delights such as haggis kofte, and their cakes are to die for.
The sister venue of Stereo, The 78 are a dog-friendly vegan café bar with a cosy interior featuring a roaring coal fire – the perfect place to take shelter when the weather's dreich and munch on some vegan comfort food.
Saramago Café Bar What more can we say than HAGGIS Fritters! Located within the Centre for Contemporary Arts, vegan café Saramago also serve soups, salads and sandwiches as well as paella, pasta, pizza and even calzone pizza.
A plant-based tour of Glasgow wouldn't be complete without a visit to this vegan pub, which serve up no-nonsense grub that goes down a treat with their wide range of vegan booze.
Sushi Tuesday is a go! 4 vegan maki, miso soup, ginger and wasabi all for a fiver! Chopsticks optional! pic.twitter.com/odrXavbwix

— The Flying Duck (@flyduckglasgow) June 3, 2014
La Favorita Pizza If you're staying with friends or family and feel like staying in, order pizza from La Favorita Pizza – just ask for the vegan MozzaRisella cheese, which is made from rick milk and is deliciously melty.
This Vietnamese canteen make their own tofu. Enough said.
Tapa Coffeehouse This bakery and coffee shop pride themselves on offering organic coffees and vegan-friendly food. It's a great lunch spot to grab a healthy salad, soup or even some slightly naughty homemade cake.
This popular café offer excellent coffee and a variety of vegan treats to satisfy your sweet tooth, such as Peanut Butter and Jelly Cupcakes and Billionaire's Shortbread. There are even rumours that vegan mac 'n' cheese occasionally features on the specials board.
Red Onion Restaurant This classy bistro in the city centre offer a three-course vegan set menu chock-full of contemporary dishes made with seasonal Scottish ingredients.
If you're in the mood for something spicy, the Squid & Whale's authentic Mexican food should fit the bill. Vegan options are clearly marked on the menu and include seitan tacos and chocolate torte.
Amazing vegan seitan tacos earlier at @GlasgowSquid. So so good! #NaeMeatJune #Vegan pic.twitter.com/cmlNxpufBq — James Lees (@jamesvsburger) June 20, 2014
High Tea at Blytheswood Square
We can't think of a better way to spend a birthday, romantic celebration or weekend with a loved one than with vegan high tea and a day at the spa of this 5-star hotel. Request a vegan high tea, and they will happily veganise either the Duchess or Teatox afternoon tea.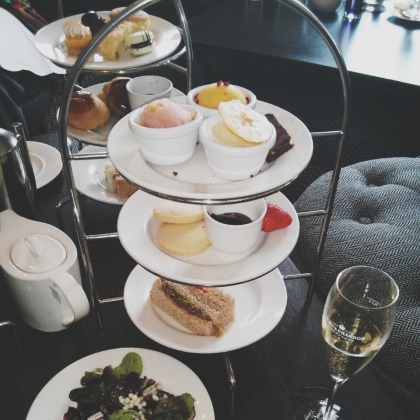 ****
Glaswegians, what do you think of our selection? Let us know if we've missed any vegan hotspots by leaving a comment below.
For more advice about vegan living, order our free vegan starter kit today!