Simpsons
Birmingham
With accomplished Chef Director Luke Tipping in charge in the kitchen – and chef Leo Kattou, who starred in MasterChef: The Professionals – it's easy to see why this Michelin-starred restaurant is hailed as one of Birmingham's finest eateries. Be sure to call ahead to request the gorgeous vegan tasting menu.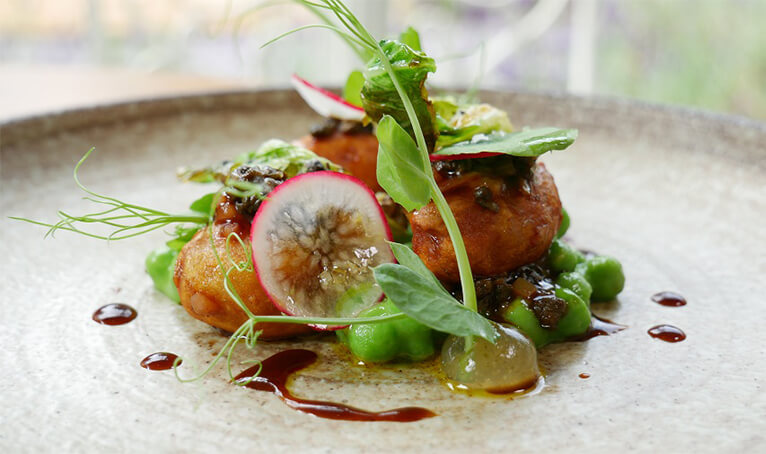 The Art School
Liverpool
This Liverpool eatery pairs a beautiful setting with exquisite food. Dishes from chef Paul Askew's vegan prix fixe menu include slow-cooked miso mooli with mushroom dashi; portobello mushroom stuffed with winter squash duxelles, caramelised shallot puree, charred leeks, and roast almonds; and a dark chocolate torte with praline crunch, mango and papaya gel, caramel popcorn, and passion fruit foam. Wow.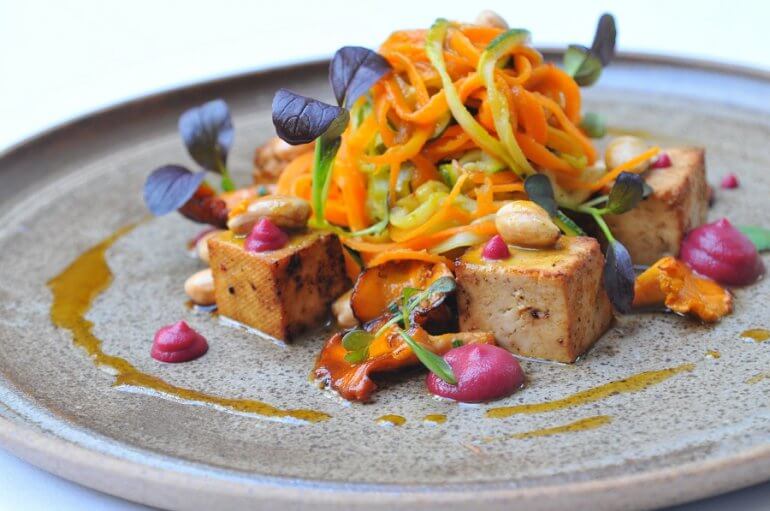 Terre à Terre
Brighton
This Brighton institution offers many delicious vegan dishes, including a decadent aubergine dengaku, a wild garlic and oyster mushroom rösti, and a rich cacao mousse. It also offers a luxurious vegan afternoon tea, though we want it at all times of the day.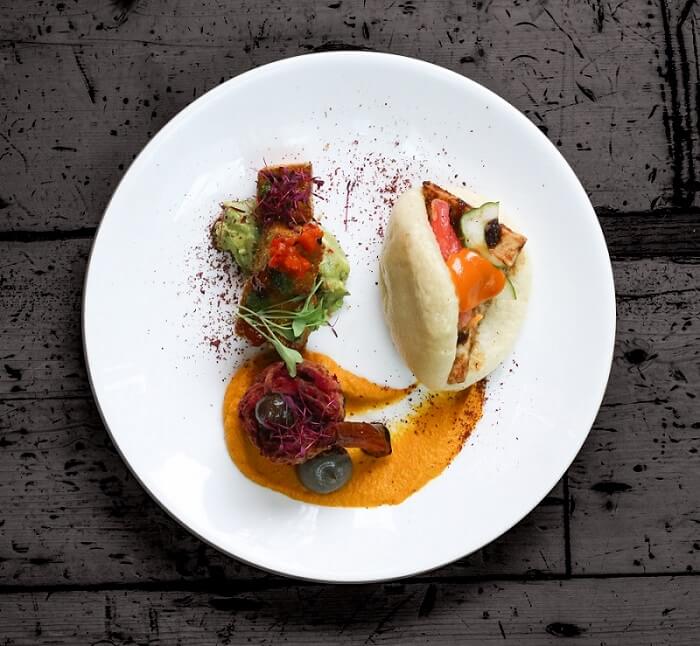 North Bar + Kitchen
Leicester
With a focus on fine seasonal produce, North Bar and Kitchen offers a six-course vegan tasting menu on Friday and Saturday evenings. It features dishes such as smoked polenta with carrot purée and turnip, glazed tofu, almond mousse, and chickpea meringue with coconut and pineapple panna cotta.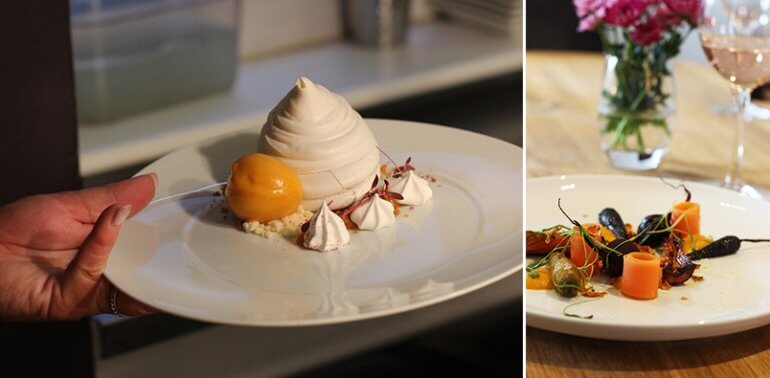 Browns Bonds Hill
Londonderry, Northern Ireland
Under Chef Patron Ian Orr's watchful eye, Browns' vegan tasting menu features seasonal produce in dishes such as roast celeriac steak with king oyster mushroom, black garlic, and hazelnut and charred broccoli in a peanut sauce topped with sesame seed and chilli jam.
Pied à Terre
London
The vegan tasting menu at this Michelin-starred restaurant offers delights such as a baked soya bean terrine with a sesame and poppy seed crust and a scialatelli carbonara with macadamia nuts and lemon balm. For the ultimate vegan luxury, choose the full 10-course menu for an unforgettable dining experience.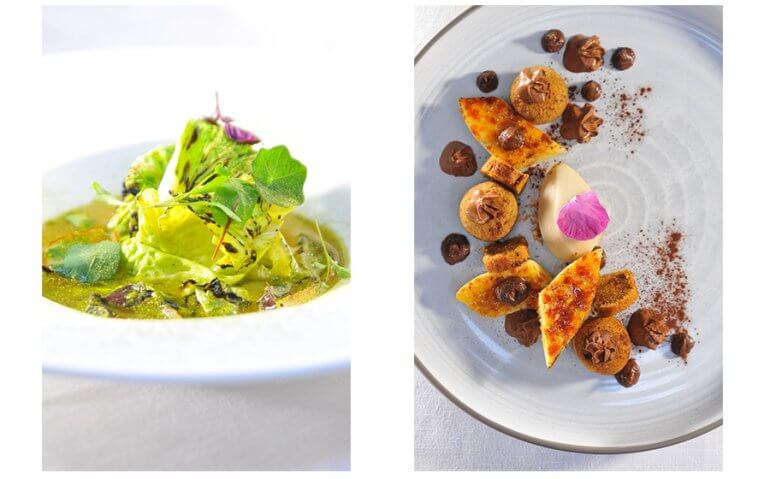 Oak Restaurant
Bath
Seasonal vegetables shine at this meat-free restaurant, where most dishes are or can be made vegan. The Five Course Feast with wine to match is sure to impress, with dishes including radish smothered in sunflower seed butter and wild garlic, roasted Jersey Royal potatoes with red pepper and miso pesto, and an orange polenta cake with blood orange syrup and olive oil ice cream.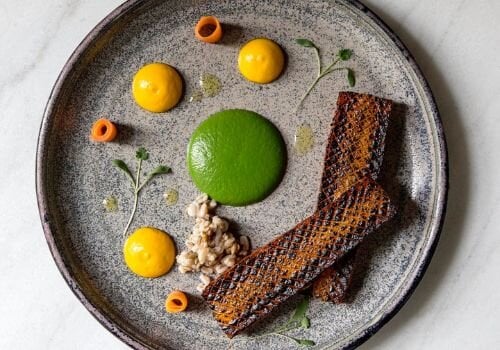 Le Manoir aux Quat'Saisons
Oxford
Under the guidance of chef Raymond Blanc, this two-Michelin-starred restaurant offers animal-friendly haute cuisine. The seven-course vegan dinner menu features dishes inspired by France, from roasted baby carrots with almond, ginger, and grapefruit to morel mushrooms with asparagus and mushroom tea, with Gariguette strawberries and sorrel sorbet for dessert. Tables are in high demand, so be sure to book ahead.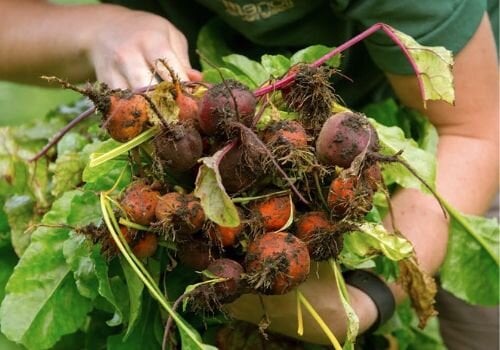 Whatley Manor
Wiltshire
As one of the top luxury hotels in the Cotswolds, Whatley Manor is the perfect setting for a spot of vegan fine dining in either of the restaurants. The Dining Room has one Michelin star under the direction of Executive Chef Ricki Weston and his team, while Grey's offers a more relaxed dining experience. Menus have a focus on sustainability and local produce, and dishes include chewy beetroot with date puree, walnut, and sorrel; mushroom and pearl barley risotto; and a Yorkshire rhubarb trifle with ginger and lemon balm.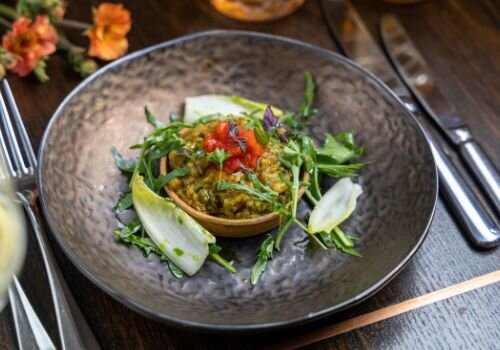 Mr White's
London
The highlight of the menu at Marco Pierre White's upmarket steak restaurant is the 3D-printed Redefine Steak, which replicates the complex muscle structure of animal flesh to produce a juicy, tender plant-based steak. Sure to convince even the most ardent meat-eater, this show-stopping steak is all luxury and taste with none of the cruelty.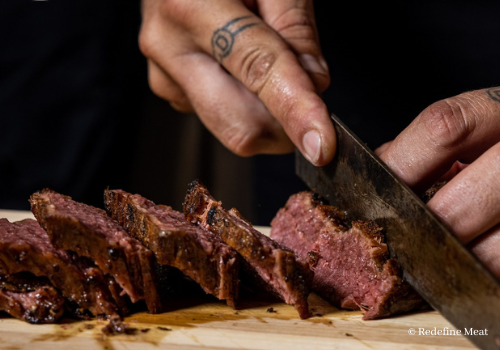 Gauthier Soho
London
Headed by MasterChef's Alexis Gauthier and nestled in an elegant Soho townhouse, Gauthier Soho is the ultimate in vegan fine dining. The star of the completely vegan menu is the full tasting menu, which offers 10 irresistible courses inspired by Gauthier's 25 years of experience in classical French gastronomy. British green asparagus in miso hollandaise and sesame seeds, petit pois a la française, and a rhubarb float with a pepper and lemon spritz are some of the dishes on offer.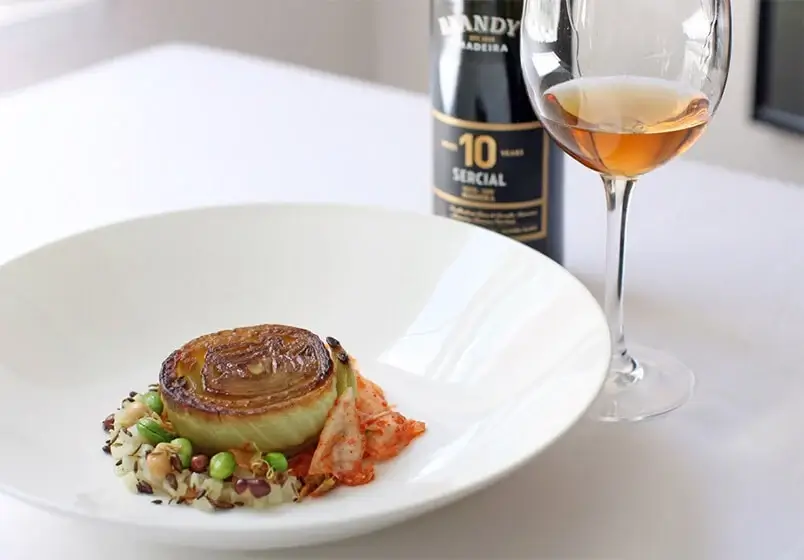 Edit
London
Hackney-based restaurant Edit takes a low-impact and hyper-seasonal approach to fine dining. The food offering changes daily and follows the "root- to-fruit" principles of zero-waste cooking, while ingredients are sourced from small-scale farms, foragers, and independent local producers. You can expect the likes of fricassée with British grains and Swiss chard and seaweed-cured celeriac with purple potato mash. Try the six-course tasting menu featuring whatever seasonal produce is best on the day.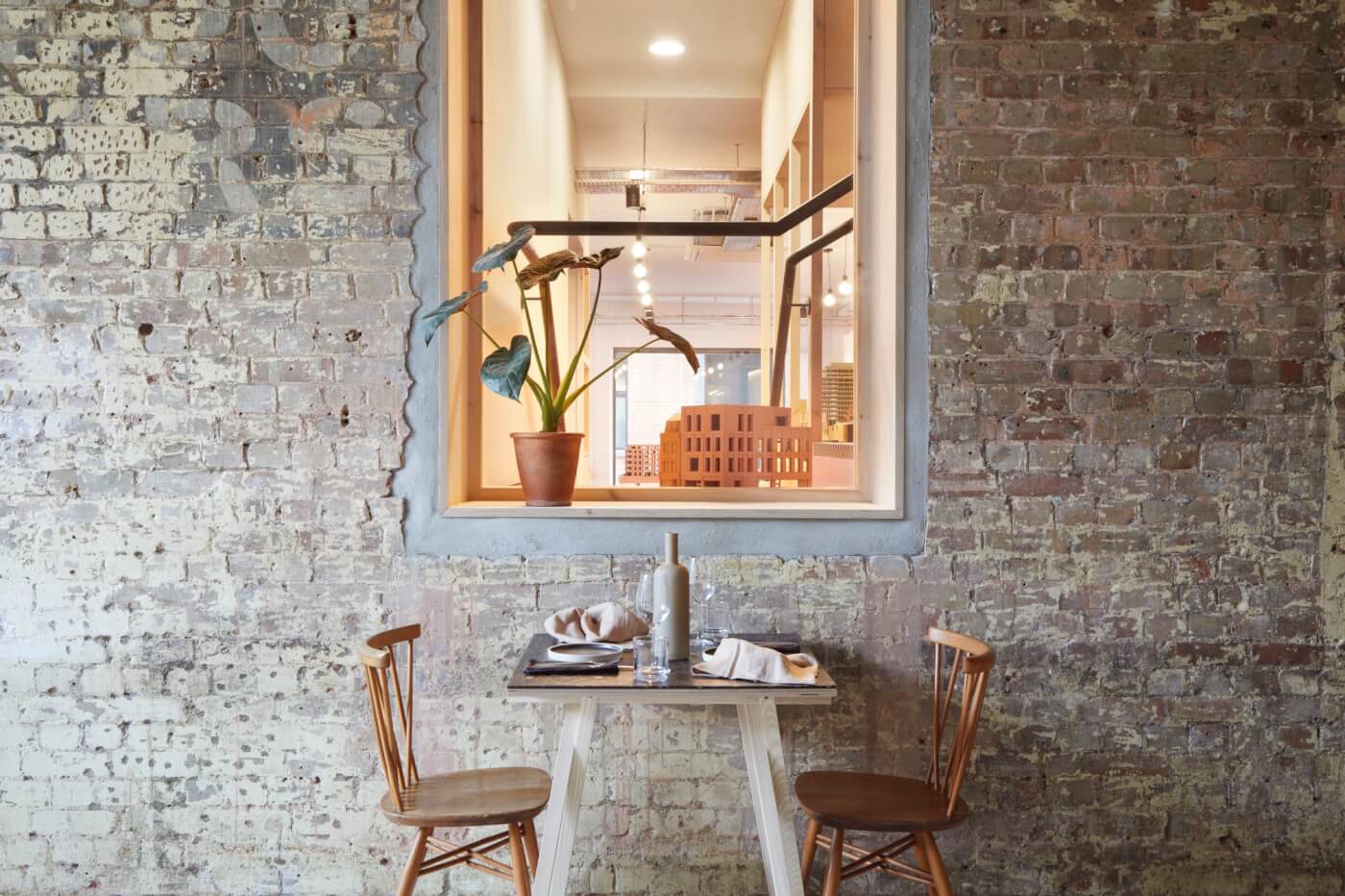 Eating vegan not only opens up a whole new world of flavours but also spares lives, protects the planet, and comes with health benefits. If you want to discover all the wonders of being vegan, download our free vegan starter kit or try our 30-day vegan pledge.
Restaurant menus are subject to change. We suggest you call ahead to avoid disappointment.