Great Vegan Bake-Off 2018 – Enter Now
Vote NowPrevious Winnersrecipe inspiration
Vegan baking is a great way to impress friends and family with delicious cruelty-free food – and of course, it offers a fantastic opportunity to show off your skills in the kitchen.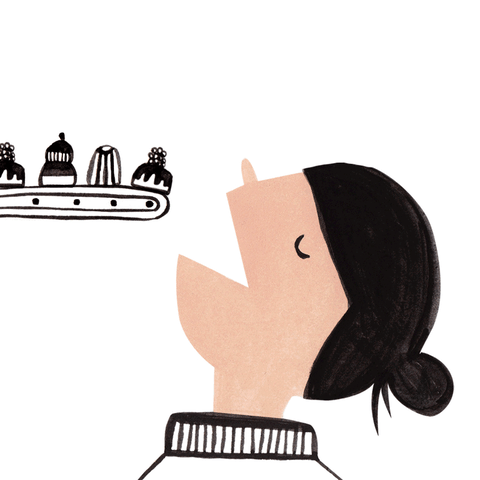 @manolyaisik
We're inviting bakers from all backgrounds to put their skills to the test and share their favourite vegan creations with us. You don't have to be a pro to create a delectable vegan pie or a sensational scone – just do your best, and make sure that you take some scrumptious photos along the way.
For those who are new to vegan baking, don't worry – it's easy. Ditching eggs, butter, cream, and milk makes for delicious baked goods. Check out vegan baking goodies from last year's winner, Lorna Songhurst, and take a look at the hundreds of vegan recipes in the PETA US database for inspiration.
Not only is vegan baking delicious, avoiding animal-derived ingredients is also better for our health and the environment – not to mention our consciences. Learn more about the reasons why we shouldn't consume eggs and dairy "products".
So what are you waiting for? Put on your apron, grab your whisk, and get baking!
Enter Now
To enter, just bake something that's both delicious and free of animal-derived ingredients and post the recipe, along with pictures or video footage, on your blog or YouTube channel. Then send the URL, along with a high-resolution image of your baking creation, to us using the form below before 1 October at 5 pm. By submitting your entry, you're acknowledging that you've read and you agree to our contest terms and conditions and you're acknowledging that you've read and you agree to our privacy policy and terms of submission.
We'll pick the baked goods that we think look the tastiest and post the finalists on our website by 13 October. We'll then have a public voting round, which will end on 24 October. We'll give equal consideration to two factors when choosing a winner: the total number of votes that the entry receives and our assessment of how tasty it looks. We'll announce the winner on our website by 27 October. The winner will get bragging rights for being our choice for the greatest vegan baker as well as the warm and fuzzy feeling that comes from sharing his or her delicious recipe with the world.
Good luck!
Finalists have been announced. Vote for your winner below!
The Great British Bake Off and Love Productions are not affiliated with PETA, nor do they endorse, sponsor, or otherwise support PETA or this promotion.