Vegan BBQ: Ultimate Guide to the Best Brands
Get your apron out, dust off those tongs, and pray for a sunny day: Vegan BBQ Week runs from 2 to 11 July, but it's never too early to get your BBQ going! From meaty vegan burgers and sausages packed with plant-based protein to the all-important vegan cheese slices and condiments, there's so much choice this barbecue season.
We're here to help make things simple and delicious by showcasing the top brands for a bangin' vegan BBQ.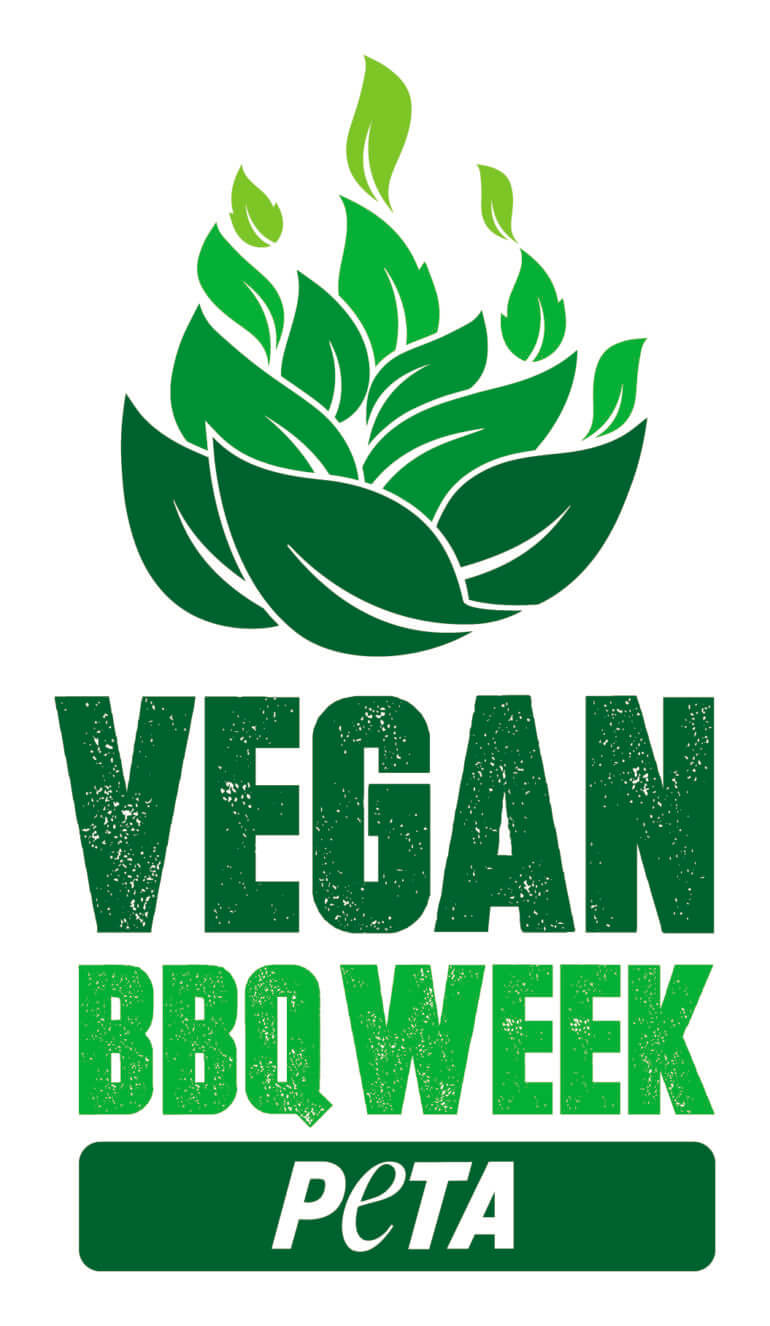 Our Top Supermarket and Retailer Picks

Aldi

From no-beef burgers to a selection of succulent sausages and hotdogs, Aldi's Plant Menu range has everything you need for an epic BBQ. Be sure to pick up its Specially Selected Sliced Vegan Brioche Burger Buns, too.

Asda

Asda's own brand Plant Based has beef-style burgers, bacon-style rashers, and sausages that are perfect for grilling up a storm. Its meat-free chicken bites make a great side dish, too.

Biff's

For those not ready to grill up a feast themselves, Biff's offers tasty barbecue-themed goodness cooked just for you. Its wonderful jackfruit burgers and wingz can be delivered nationwide – or find them at Brewdog and Frankie & Benny's.

Co-op

The PETA Vegan Food Award–winning Gro Incredible Burger is a BBQ classic, and now, Co-op has reduced the price of its entire GRO range. And try the delicious mushroom-based Sizzlin' Sausages.

Faux

Where better to score some BBQ treats than a vegan butcher? Nottingham's Faux vegan butcher offers deli-style "meats" including vegan chicken thighs, BBQ ribs, and pastrami.

Gauthier Home

Fine dining meets all things BBQ as award-winning chef Alexis Gauthier launches an extra-special box this Vegan BBQ Week featuring eight gourmet dishes cooked, prepared, and sent nationwide from the iconic London restaurant.

Iceland

There's an impressive selection of vegan meats waiting for you at Iceland. The No Meat range includes the legendary No Bull Quarter Pounder Burger, No Porkies Cumberland Style Sausages, and juicy No Bull Mushroom Steaks.

Lidl

Lidl stocks the Vemondo range, which is full of plant-based goodies, including several different vegan burgers that cook well on the grill.

Morrisons

Build the ultimate BBQ burger with Morrisons' V Taste range: choose its quarter pounders, and add a bacon-style rasher or two, melty dairy-free cheese, and coleslaw or dirty fries with chilli on the side.

M&S

There's lots on offer from the all-vegan Plant Kitchen brand at M&S, including No Beef Burgers, Chorizo Puppies, creamy potato salad and coleslaw, Chickenless Crispy BBQ Wings, and No Lamb Koftas. Plant Kitchen's super-firm tofu barbecues brilliantly, too, and it's great on skewers.

Ocado

Ocado delivers everything you need for your vegan BBQ, including quarter pounders, chicken burgers, sausages, hot dogs, and mushroom steaks – plus all your favourite condiments, vegan cheeses, and Plant Kitchen favourites.

Rudy's Vegan Butcher 

London's trailblazing Rudy's Vegan Butcher now has two locations in the city where you can grab your favourite vegan meat cuts. It even has DIY burger kits available for delivery.

Sainsbury's

The extensive Plant Pioneers range has you covered for all things BBQ: loads of burgers (we love its Smoky Jack Quarter Pounders), the popular Shroomdogs, and Smoky Vacon Rashers.

Tesco

The Plant Chef and Wicked Kitchen ranges have fantastic burgers, sausages, and mayo for the perfect BBQ in the sunshine. Cool off afterwards with the creamy Mint Choc Chip Ice Dream Treat.

Waitrose

Waitrose's protein-packed chunky soya burger and tasty seitan burger make great choices for any BBQ.

The Brands With All the Vegan Protein

Beyond Meat

One taste of the Beyond Burger and you'll see what all the fuss is about. Perfect for grilling without killing – you can't go wrong with this meaty choice.

Birds Eye

Birds Eye's Green Cuisine range is great for those looking to swap out meat for plant-based protein, and its burgers and sausages grill up a treat.

Cauldron

Cauldron's tofu will soak up the flavours of your favourite marinade to make savoury, protein-packed skewers. Or keep things simple with its pre-flavoured tofu bites.

Dragonfly

Dragonfly's smoked tofu is ready for the barbecue – best cooked until crispy on the outside. Its range also includes ready-to-cook burgers such as the Mushroom, Miso & Garlic Tofuburgers, a flavoursome twist on a BBQ staple.

Goodlife

Loaded with veg, the Goodlife range is perfect for those who prefer a less meaty option that's packed with flavour. Their Mighty Non-Meaty Sausages – made with mushroom, red onion, and lentils – are a good addition to the BBQ.

Heck

Heck's Ultimate Vegan Burger is a tasty blend of mushrooms, beetroot, carrot, and sunflower seeds – pair it with Heck's Vegfurter for one heck of a BBQ.

Linda McCartney

The much-loved Linda McCartney brand continues to entice fans of plant-based dining – and it's easy to see why from its BBQ range. You can't go wrong with its beefy quarter pounders or classic Lincolnshire sausages.

LoveSeitan

Not familiar with seitan? It has the texture and look of meat but is made entirely from wheat gluten. From Seitan Chyck'n to Chilli & Garlic, LoveSeitan's range of products is best cooked on a griddle along with the veggies.

Meatless Farm

Now that's what we call a m*** f*** burger! This succulent patty is loaded with taste and texture – perfect for flame grilling.

Miami Burger

Its Classic Miami Burgers and Lincolnshire sausages are grilly great.

Moving Mountains

These plant-based quarter pounders are popular with restaurants – and now, you can get them to cook at home. It's a fantastic choice for a meaty burger that's packed with protein and vitamin B12 and full of flavour.

Quorn

Quorn's Ultimate Burger is a succulent thick-cut quarter pounder that packs a flavourful punch.

Richmond

Richmond has made vegan versions of its most popular products – and they taste and cook just like the original. The tasty burgers and herby sausages will please even the most ardent meat-eater.

Strong Roots

Strong Roots' range of tasty burgers is for those who like their burger a little less meaty but still full of flavour. Try the Pumpkin & Spinach burgers for a twist on a BBQ staple.

The Vegetarian Butcher

The Chickened Out Burger could persuade even the meat-lovers at your BBQ to give vegan eating a try.

THIS

THIS vegan bacon sizzles and crisps perfectly – and will take your burgers to the next level. THIS Isn't Chicken Plant-Based Tikka Pieces make for impressive skewers, too. Now this is what we're talking about!

Tiba Tempeh

Packed full of protein and fibre, tempeh, the soya bean–based wonder food, can be crafted into so many tasty dishes. Try dicing Tiba Tempeh for skewers, or indulge in its smoky BBQ tempeh burgers.

VBites

Delicious burgers, sausages, bacon rashers, cheese, and even doner kebab slices – VBites' extensive vegan range has all this and more. And check out its great VBQ Party in a Box that's packed with epic vegan meat and a selection of accompaniments.

Vivera

It's difficult to choose just one BBQ staple in Vivera's huge range of meaty plant-based goodness, but for this BBQ season, we think our favourite might just be the wonderful Jumbo Plant Dogs – huge in size and flavour!

Tofoo

Tofoo's firm tofu can do it all: try making a tofu burger, dicing it to put on skewers, or grilling tofu sticks that are perfect dipped in your go-to sauce. And its Smoked BBQ Bites make a great snack, too.

Squeaky Bean

From sticky Chinese-style ribs to hot and spicy chicken-style pieces, Squeaky Bean crafts wheat and pea protein into delicious vegan meats – and its vegan scotch eggs make great finger food!

Vegan Cheese Brands to Watch Out For

Applewood

Applewood's Vegan Slices complement any burger. Their smoky taste, creamy texture, and "meltability" make them a must-have for any barbecue.

Sheese

Sheese has you (and your burgers) covered for vegan cheese. Go classic with its Mild Cheddar Style block, or spice things up with the Cheddar Style with Jalapeno & Chilli.

Violife

Violife has made things simple with its special Vegan BBQ Pack offering three Violife cheeses along with recipes and BBQ tips – now available at Sainsbury's.
By chucking vegan food on the BBQ, you'll not only be serving up a summer treat but also helping animals suffering in the meat industry and mothers in the dairy industry, whose calves are repeatedly torn away from them.
If all these unbelievably good options have you thinking about going vegan, order a free copy of our vegan starter kit! It's packed full of recipes, tips, and advice, including information on plant-based nutrition and ideas for quick and tasty vegan meals: