Vegan Vouchers and Discounts for January!
As thousands of people try a vegan diet for January, companies are bringing out all kinds of exciting new vegan products and offers to entice plant-food lovers.
We've gathered together some exciting PETA-exclusive discounts and vouchers as well as the best vegan-friendly deals available this new year.
Allplants
Allplants delivers delicious plant-based meals straight to your door. New customers can get 10 per cent off with promo code PETA10, which can be used on any subscription or one-off purchase. Order here.
Bagel Factory
Get 20 per cent off any vegan bagel in Bagel Factory's range, including the Vegan Special, the Veggie Burger, and the Big H Bagel. Print off this voucher to receive the offer:
Plamil
Get 15 per cent off a So Free Milk Chocolate Alternative Thin bar on Plamil's website. The discount code is PETA15, and the offer is available from now until 31 January.
Sweet Freedom
Save 75p on a delicious Choc Pot chocolate spread at Ocado. Full details here.
West Cornwall Pasty Co
Get a free hot drink or 500-ml bottle of water when you buy a Vegan Thai Green Vegetable Pasty at any West Cornwall Pasty Co store during January. All hot drinks are included in the offer, and soya milk is available, so you can enjoy a dairy-free cappuccino or latte. Just quote "PETA Vegan Pledge" in store to receive the offer. Full details can be found here.
Gauthier Soho
This Michelin-starred restaurant is offering a free eight-glass vegan wine pairing worth £135 with all vegan tasting menu gift cards. Just add the "'Les Plantes' Vegan Tasting Menu for Two with sommelier section per person" to your basket and then use the code PETAOFFER at checkout. Click here to order. Call Gauthier Soho on 0207 8519382 for any enquiries or problems.
Leon
Sign up to the Leon Lover Club and you'll receive a starter treat of 40 per cent off after 5 pm. Try their new vegan items, the Squash, Sage & Kale Salad, Rainbow Mezze Salad or Roasted Beet & Squash Wrap.
YO! Sushi
This popular sushi chain is holding a January sale from 1 to 19 January, with dozens of dishes priced at just £2.80 (up to a 40 per cent discount). Of these, there are 13 vegan options, including the popular Pumpkin Katsu Curry. Full details can be found here.
Zizzi
Head to Zizzi with a friend and enjoy two for the price of one on vegan mains! The offer is valid all day Sunday to Thursday from 2 to 31 January. Get your voucher here.
Ask Italian
Save up to 50% off food between 2-25 January at Ask Italian. Click here to download your voucher.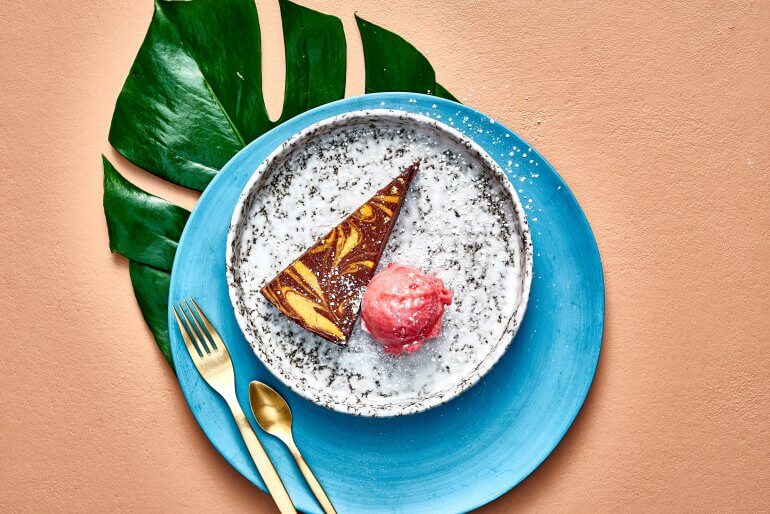 ---