Vegan Chilli: Three-Bean Vegetable Chilli
Vegan
Vegan Chilli: Three-Bean Vegetable Chilli
Ginger Kitchen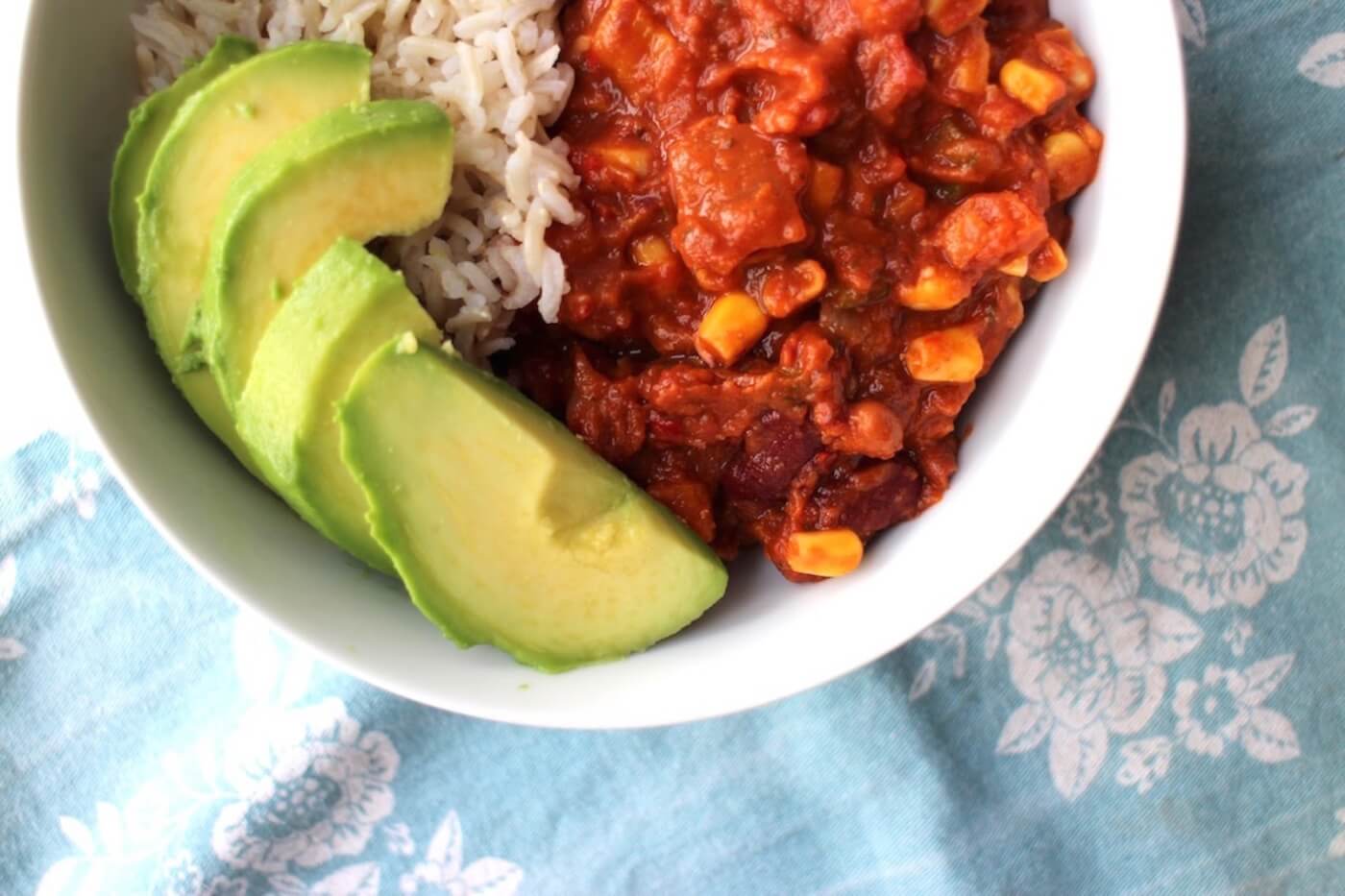 Prep Time

30m

Cook Time

2h

Servings

4
Ingredients
1 red onion, chopped

1 red pepper, chopped

Olive oil

3 cloves garlic, minced

2 large carrots, chopped

1 large courgette, chopped

2 400-g tins chopped tomatoes

3 Tbsp tomato purée

1 400-g tin borlotti beans

1 400-g tin kidney beans

1 400-g tin pinto beans

1 cup vegetable stock

2 tsp herbes de Provence

2 tsp cumin

1 tsp coriander

1 tsp cinnamon

1 tsp chilli flakes

1/2–1 tsp cayenne pepper

1 tsp paprika

1 325-g tin sweetcorn
Method
Fry the onion and pepper in a large pot in a little olive oil over medium heat for 3 to 4 minutes.
Add the garlic, carrots, and courgette and continue to fry for 2 to 3 minutes, until soft.
Add the chopped tomatoes, the tomato purée, beans, vegetable stock, herbs, and spices and stir well. Let simmer over low heat for about 90 minutes, until thick.
Stir in the sweetcorn and continue to simmer for 5 minutes.
Optional: serve with brown rice and sliced avocado.