These 17 Countries That Have Banned Wild-Animal Circuses Are Making the UK Look Really Bad
Britain likes to boast that it's a nation of animal lovers. Yet one of the most archaic and patently inhumane forms of animal exploitation – wild-animal circuses – is still allowed to go on here.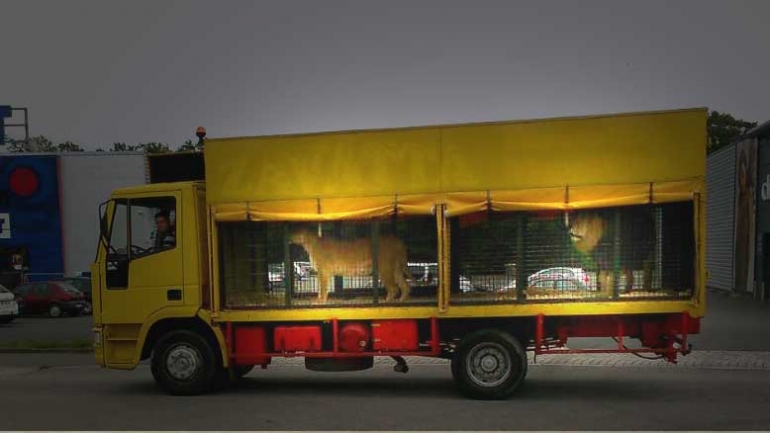 The government said that it would implement a ban on using wild animals in travelling circuses by 2015. But since it hasn't introduced a single piece of legislation to Parliament so far, we're pretty sure it's not going to keep its promise.
For most Brits, this state of affairs is sad and embarrassing. Government consultations have shown that there's overwhelming public support for a ban: 94 per cent of people in England and Wales and 98 per cent of people in Scotland have said they are in favour. And the vast majority of people in this country would never dream of attending one of these sorry shows. We recently learnt that one circus that uses lions and tigers has resorted to giving away tickets to its shows to avoid performing to an empty arena.
After all, why would you pay to see miserable, confused (and potentially dangerous) wild animals trot out a tired routine that they've been forced to learn through beatings and other abuse when you could watch exuberant human acrobats soar through the air at shows such as Cirque du Soleil?
Wild-animal circuses are a show that must not go on. And all over the world, governments are making sure it doesn't. The Netherlands finalised its ban this week, bringing the total number of countries that have said goodbye to wild-animal circuses to 17.
Here's the list of countries that have implemented bans on circuses that use wild animals:
Austria
Bolivia
Bosnia and Herzegovina
Colombia
Costa Rica
Croatia
Cyprus
El Salvador
Greece
Israel
Malta
Mexico
The Netherlands
Paraguay
Peru
Singapore
Slovenia
These countries are really showing us up with their progressive, compassionate policies. The sooner the UK joins this list, the better.
Come on, Theresa May, sort this out!