We Did It! European Citizens' Initiative Validated With 1.2 Million Signatures
Signed, sealed, and delivered! The "Save Cruelty Free Cosmetics – Commit to a Europe Without Animal Testing" European citizens' initiative (ECI) has smashed the requirement of gathering 1 million validated signatures – reaching over 1.2 million statements of support from European citizens.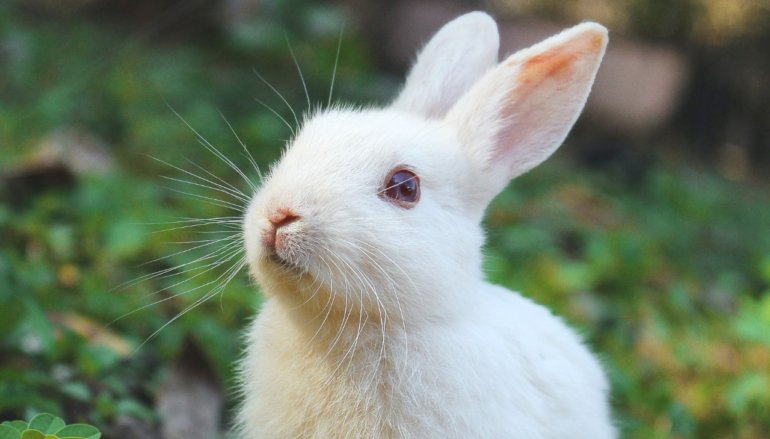 No other ECI has ever received this level of support across so many different countries! To be successful, an ECI has to collect at least 1 million validated signatures and has to meet a minimum target in at least seven different EU countries. This ECI passed the minimum target in a record-breaking 22 different countries, demonstrating pan-European support for ending animal testing. Only nine of the 97 registered ECIs in total have completed the validation stage.
This is a wonderful achievement. Thank you to everyone who signed the initiative, shared it with friends, and helped bring us one step closer to ending cruel experiments on animals!
The ECI Explained
As over 10 million animals suffer in experiments in the EU every year and new non-animal technologies are being developed faster than ever before, the time for change is now.
The ECI calls for the EU ban on animal testing for cosmetics ingredients to be strengthened, transitioning to non-animal methods for chemical safety tests, and committing to a plan to phase out all experiments on animals.
The ECI has brought together a network of NGOs and multinational companies across Europe. This is the first time in history that this number of European organisations has come together to help animals in laboratories.
The Next Steps
The European Commission will now meet with PETA and other campaigners to address citizens' concerns. The initiative will also receive a public hearing in the European Parliament before the Commission formally responds.
The days of forcing cosmetics ingredients down the throats of defenceless animals, intentionally infecting them with debilitating diseases, or drilling holes into their skulls must end – a radical rethink at the EU level is needed to support the transition to animal-free science.
Strong Public Support
The ECI was launched in August 2021 by PETA, Cruelty Free Europe, Eurogroup for Animals, the European Coalition to End Animal Experiments, and Humane Society International/Europe, with the support of global beauty giants Dove and The Body Shop. The international campaign has been actively promoted by a coalition of groups and campaigners from every corner of Europe.
Hundreds of celebrities also supported the campaign, including Sir Paul McCartney, Ricky Gervais, Finnish heavy metal band Lordi, Italian singer Red Canzian, French journalist Hugo Clément, and actor Evanna Lynch.
Unilever, a company recognised by PETA US as working for regulatory change, and its 28 PETA US–approved brands – including TRESemmé and Simple – joined the fight, alongside Lush, Herbal Essences, and Aussie Hair.
Several Members of the European Parliament (MEP) have also spoken out in support:
This European citizens' initiative powerfully backs up the demand of the European Parliament to phase out animal testing for good. With the voice of the citizens added to the chorus, the Commission cannot ignore the loud calls to accelerate the transition to non-animal science.
– Tilly Metz, MEP, Greens–European Free Alliance

With the threat that the chemicals strategy poses to animals in laboratories, this ECI could not be timelier. From today, no additional animal tests should be requested to fill information gaps about chemicals. We need to move to safer and more humane safety assessments of chemicals.
– Sirpa Pietikäinen, MEP, European People's Party

The message from citizens has never been clearer or more aligned with the voices of scientists, industry, NGOs, and politicians. Everyone understands that a plan to phase out animal experiments is a win-win situation for humans, other animals, and the environment. Now, the Commission should listen to citizens and finally make it happen.
– Anja Hazekamp, MEP, the Left

European citizens have been asking for cruelty-free cosmetics for a long time. This European citizens' initiative is another reminder to the Commission that EU citizens will not stand by while loopholes in legislation are not closed to end all animal tests on cosmetics.
– Niels Fuglsang, Progressive Alliance of Socialists and Democrats
Helping Animals in EU Laboratories
This ECI aims to change the status quo, in which over 10 million cats, dogs, rabbits, mice, and other animals suffer in laboratories across Europe every year.
They all feel pain and fear just like humans do, yet pregnant rodents and their offspring are poisoned, killed, and dissected; rabbits' skin is burned with chemicals; dogs are force-fed pesticides; and many more animals are tormented and killed.
Animal-Free Testing Is the Future
It is estimated that between 50% and 89% of preclinical research is not reproducible, and the use of animals is frequently highlighted as a serious problem area. We need to redirect resources away from unreliable experimentation on animals and invest in superior, non-animal research.
We Still Need Your Help
This is an unprecedented milestone, but we still have more work to do and we will need your help at key points in this campaign. To stay informed, please ensure you are subscribed to PETA News:
Animals in UK laboratories also need your help – please sign our petition urging the UK government to end all animal experiments: