Landmark Victory! India Ends Jallikattu, Bull Races and Bullfights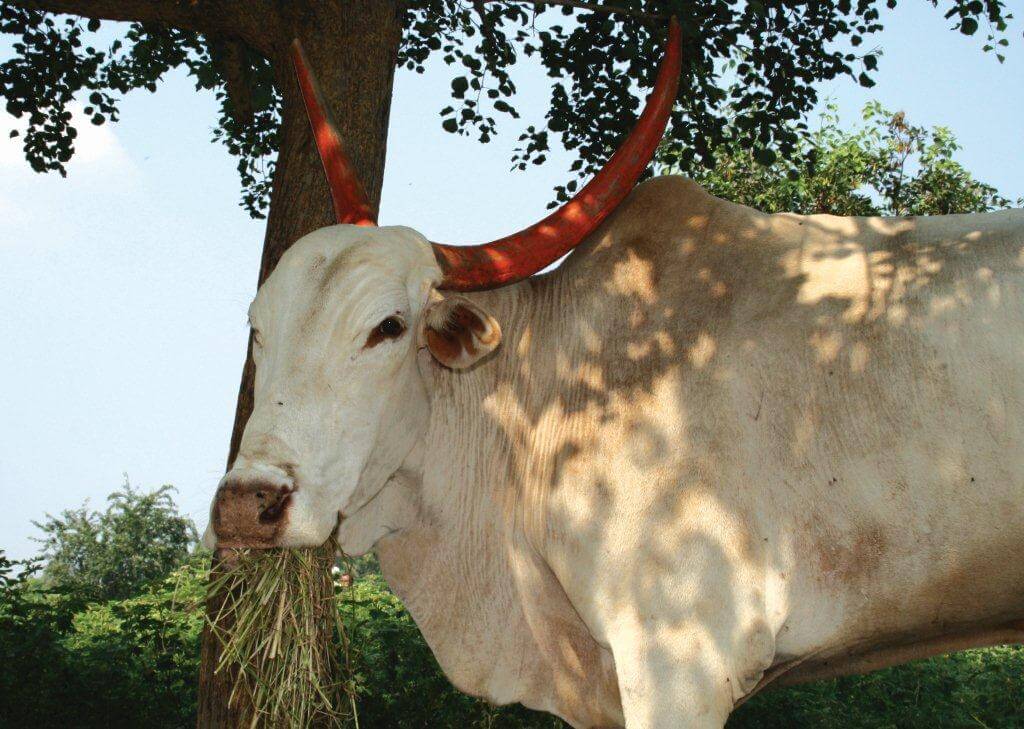 This week, we're celebrating an enlightened move that will save a huge number of animals from being abused for entertainment in India.
India's Supreme Court has just passed a landmark judgment in favour of PETA India and the Animal Welfare Board of India, clarifying that bulls must not be used in jallikattu, bull races, bullfights or any other types of performance.
Jallikattu is a barbaric and dangerous "sport", in which a frightened bull is "tamed" through methods that include being deliberately disoriented, having his tail twisted and bitten and being stabbed, punched, jumped on and dragged to the ground. During races, bulls are often hit with nail-studded sticks. In bullfights, a round ends when one of the bulls is either killed or manages to flee.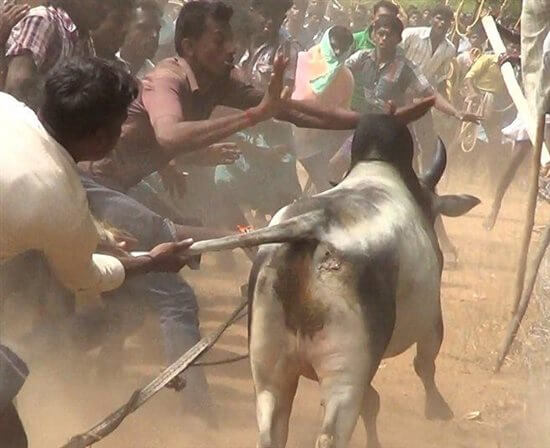 PETA India has repeatedly brought the shocking cruelty of these events to light and has been campaigning vigorously to see the use of bulls banned. Now, thanks to the group's hard work and the efforts of thousands of compassionate people, including many in the UK, the suffering of these animals is about to come to an end.
Although India's Ministry of Environment and Forests issued a notification in 2011 that banned the use of bulls as performing animals – thereby banning jallikattu, bull races and bullfights – these spectacles were still permitted to be held. Now, the Supreme Court has made it clear that the cruelty can't go on.
Here in the UK, the vast majority of people are outraged by the idea of harming animals for entertainment. However, every June, many misguided Brits still head off to Pamplona to participate in the horrific Running of the Bulls. In this gut-wrenching event, terrified animals are hounded through the streets by a shouting mob, often sustaining injuries along the way. Later, the same bulls are killed in the town's bullring, where their pain and suffering becomes a spectacle for a jeering crowd.
We'll be in Pamplona again this year to protest against the cruelty. You can help – please, never attend a bullfight or take part in the Running of the Bulls, and call on EU officials to stop subsidising the killing of animals for "fun":