PETA's Parliamentary Reception: MPs Unite in Calling On the MoD to Embrace Faux-Bearskin Cap
At a special reception hosted by PETA, MPs had the opportunity to see and feel the world's first faux bear fur, a fabric that has been expertly created by luxury faux furrier ECOPEL to replace the bearskins used to make the Queen's Guard's caps.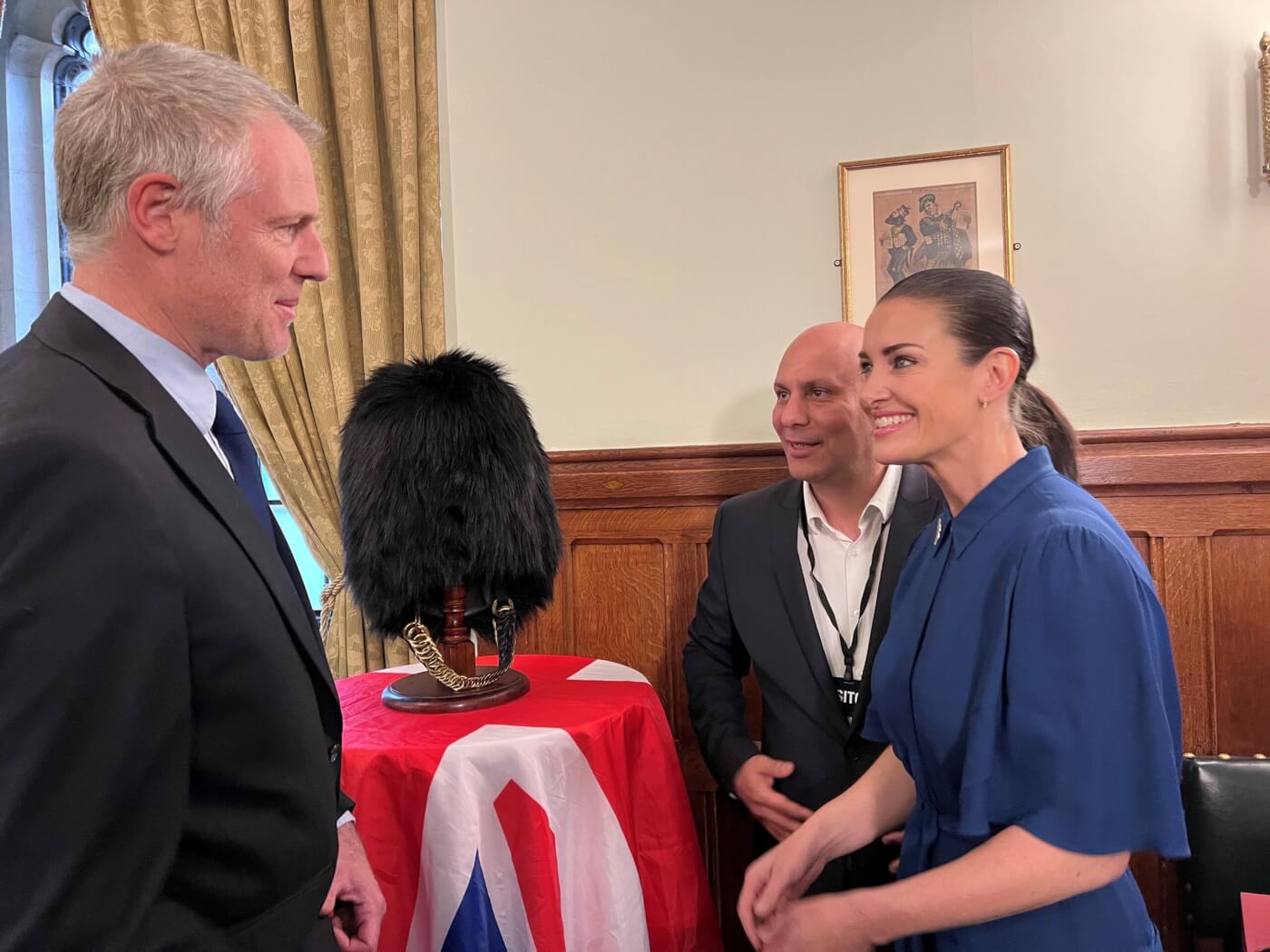 The event brought together campaigners and policymakers to call for the high-performing, humane material – which looks and functions just as real bear fur does – to be quick-marched into service.
The reception was sponsored by John Nicolson MP and attended by ministers, shadow ministers, and MPs from all political parties including Minister for the Department for Environment, Food and Rural Affairs (DEFRA) Lord Goldsmith, patron of the Conservative Animal Welfare Foundation Sir Roger Gale, Shadow DEFRA Minister Ruth Jones MP, and Shadow Defence Minister Luke Pollard MP. All of our guests were appalled that the Ministry of Defence (MoD) continues to use real bear fur for the hats and united in their support for making the switch to faux.
In addition to hearing from PETA about the importance of the campaign, representatives of faux furrier ECOPEL were on hand to tell policymakers more about the development of the fur, TV presenter Kirsty Gallacher gave an impassioned speech about the UK public's disdain for fur products, and wildlife campaigner Dominic Dyer spoke about the killing of bears in Canada so that their fur can be used to adorn the ceremonial caps. Other special guests included Love Island's Faye Winter.
"I care about animals, and I believe, quite simply, that fur belongs to the animals who were born with it. Tradition is no excuse for violence, and by embracing this faux fur alternative created by PETA and ECOPEL, the Ministry of Defence would allow this national symbol to endure in a way that reflects modern society and its values."

– Kirsty Gallacher
The World's First Faux Bear Fur
A viable and humane faux bear fur has been tested in a laboratory: it meets all of the MoD's requirements and is ready to go. ECOPEL has offered the MoD an unlimited amount of the material free of charge until 2030 – a move that could save over £1 million of taxpayer money.
The test results show that ECOPEL's faux fur performs similarly to or better than the real bear fur in all five areas specified by the MoD: water penetration, water absorption, compression, drying rate, and appearance. Furthermore, it outperforms real bear fur in drying rate testing by 19% and is as durable and sustainable, and lighter, meaning it should offer enhanced user comfort.
One Bear = One Cap
The MoD claims that bears are killed as part of Canadian government culls, but PETA has found no evidence that any culls of this sort exist in any province or territory of Canada. In reality, hunters obtain permits to bait and kill bears, whose fur is then sold to auction houses.
Some bears are shot several times before they die, and some escape only to bleed to death. When mother bears are killed, their cubs are left to starve. The UK government is planning to legislate on trophy hunting in the next session of Parliament, and reportedly, it will introduce the most comprehensive law of its kind. This law would be undermined were the MoD to continue circumventing it to import wholly unnecessary bearskins for the caps.
Bears Need You to Take Action
Tell the MoD that there can be no more excuses. Add your name to our petition. We urgently need 100,000 signatures to trigger a debate in Parliament: