Shocking Statistics Reveal 10.5 Million Animals Suffering in EU Laboratories
Newly released EU statistics reveal that in 2019, more than 10.5 million animals were used in cruel experiments in European laboratories.
On the surface, this is a reduction of almost 100,000 animals by comparison with the previous year. Yet the hidden truth is that millions of other animals were exploited for breeding and then discarded as "surplus" because they weren't of the desired sex or lacked certain disease characteristics.
'Life' in the Laboratory
These animals – who feel pain and fear, just as we do – were poisoned; deprived of food, water, or sleep; subjected to psychological distress; deliberately infected with diseases; subjected to brain damage; paralysed; and then eventually killed.
But like us, they don't want to be locked inside a cage in a laboratory. They want to be free and to protect their own lives.
The Victims
Among the 10.5 million sentient beings who were experimented on were 10,203 primates, 20,585 dogs, and 3,707 cats. Mice, rats, and fish make up the majority of animals used in experiments, at over 9 million, as they're considered cheap, disposable, and convenient to keep in confined spaces.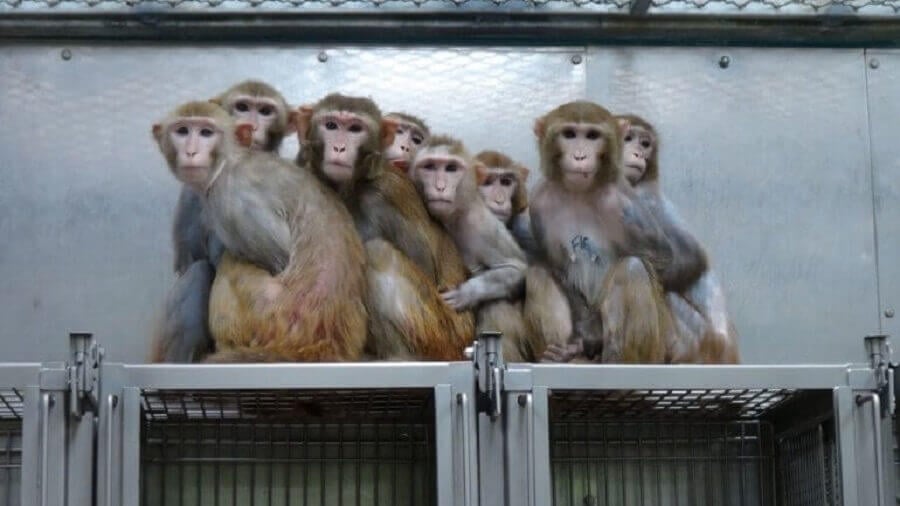 Poor Science and Wasted Resources
It's very difficult to take results from experiments on animals and apply them to humans because we are so different – physiologically, biochemically, metabolically, and so on.
So animal experimentation is a waste of resources and must be replaced with modern, humane, and efficient research methods.
What You Can Do
Every EU citizen can help end animal experimentation in the EU. All you need to do is sign the European citizens' initiative, which calls for a transition to completely animal-free science.
We need 1 million signatures before 31 August. If you're an EU citizen – regardless of where you live – please sign now:
Whether you're an EU citizen or not, please also help us share this message around the world:
Sharing our content may mean you also share your personal data with the chosen social media platform. Find out more here.
To keep up to date with this campaign, subscribe to our e-news.