Sweet Tooth? Our 12 Favourite Vegan Sweets and Desserts Around the UK
Looking for vegan sweet treats? We've searched Britain for the best plant-based ice creams, cakes, milkshakes, doughnuts, and more!
Here are our favourite spots:
Bristol
Our favourite vegan junk food shop in Bristol has a seriously indulgent menu including cakes, eclairs, doughnuts, and these crazy-looking milkshakes.
Canterbury
https://instagram.com/p/BXQwX6Yl8Mg/
This Canterbury pub serves a good selection of vegan desserts. Our favourite is the honeycomb sundae, which is made up of layers of dairy-free ice cream, chocolate sauce, and homemade vegan honeycomb.
Cardiff
Science Cream serves almond-, hazelnut-, and coconut-based ice creams in various flavours, including chocolate, peanut butter, cherry, and strawberry. Toppings include honeycomb, hazelnut praline pieces, and fruit sauces.
Edinburgh
Edinburgh eatery The Caffeine Drip serves up sweet French toast covered with maple syrup and topped with "bacon" strips.
Exeter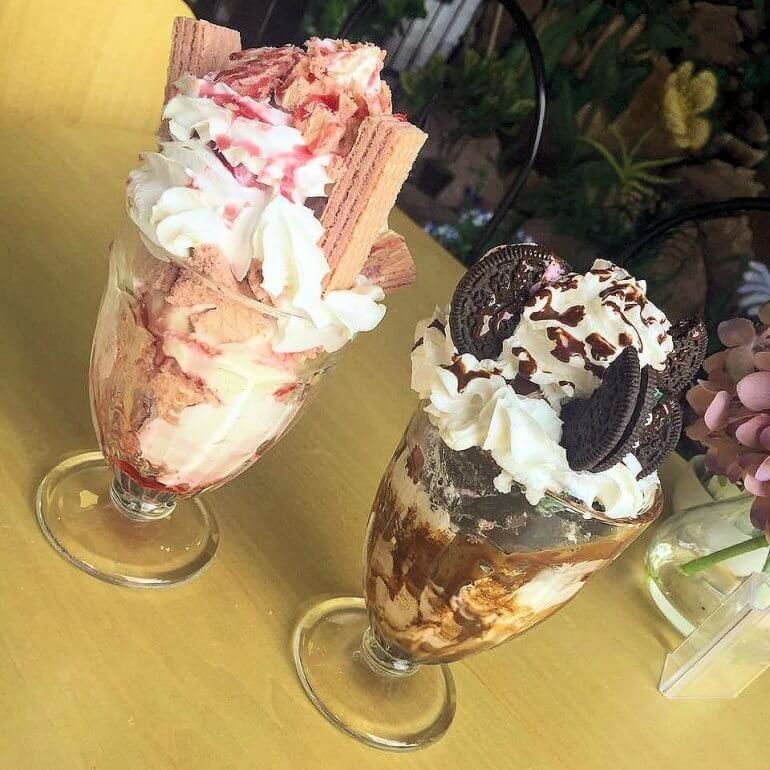 The first 100 per cent vegan café in Exeter, Rabbit offers sundaes, ice cream cones, cakes, cheesecakes, and tortes – which all look extremely delicious!
Liverpool
This veggie restaurant has a vegan ice cream sundae that can be topped with your choice of granola and blueberries, shaved coconut with mixed seeds and nuts, apple and cinnamon compote, or raspberries, strawberries, and raw cocoa nibs – yum!
London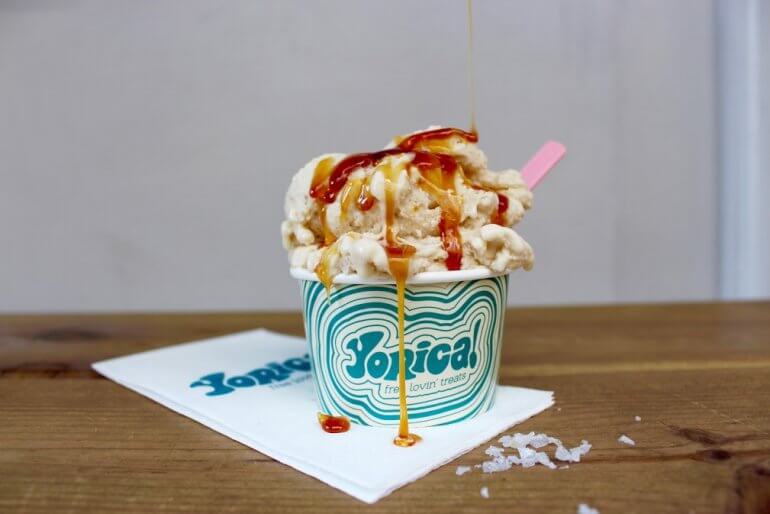 A mecca for London vegans, Yorica! is a totally plant-based dessert and ice cream parlour. You can choose from a large selection of ice cream and frozen yogurt flavours as well as hot waffles, crepes, and a variety of sugary and fruity toppings.
Manchester
Everything is vegan at Ice Shack in Withington, Manchester. It offers loads of heavenly ice cream flavours as well as waffles, cakes, and doughnuts.
Nottingham
This popular doughnut bakery in Nottingham offers a selection of vegan doughnuts and cronuts (a cross between a croissant and a doughnut).
Sheffield
Luna Rossa is a traditional Italian restaurant that has an exciting vegan menu. Dessert options include tiramisu, carrot cake, and indulgent chocolate Oreo cake.
UK-Wide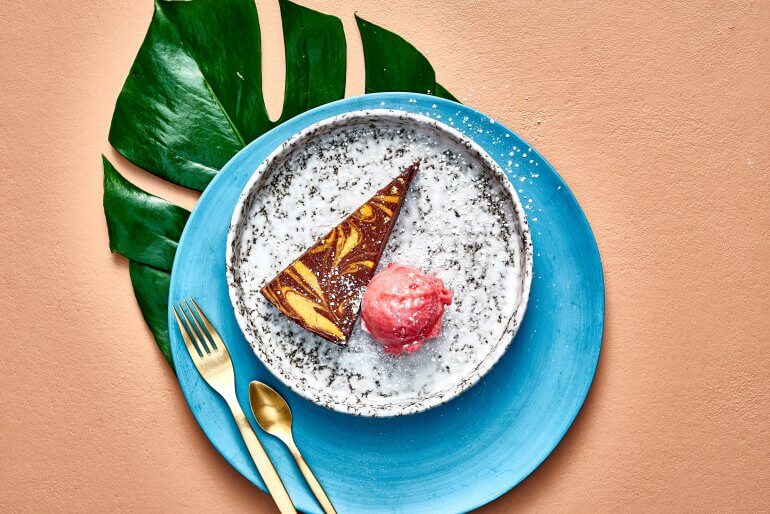 Ask Italian's delicious egg- and dairy-free options include its zesty dark chocolate tart with a nut and date base, served with tangy raspberry sorbet.
This nationwide chain serves vegan Oreo, After Eight, and Turkish Delight soya-milk shakes. Additional toppings include Starburst, Skittles, and Maoam Stripes, among other goodies.
---
Fancy making your own vegan treats? Check out our dairy- and egg-free recipes for everything from ice cream to cakes: