Vegan Power: Mr Universe Explains How Meat-Free Meals Helped Boost His Strength
Mr Universe 2014, Barny du Plessis, strikes a pose for the camera in our latest vegan ad campaign!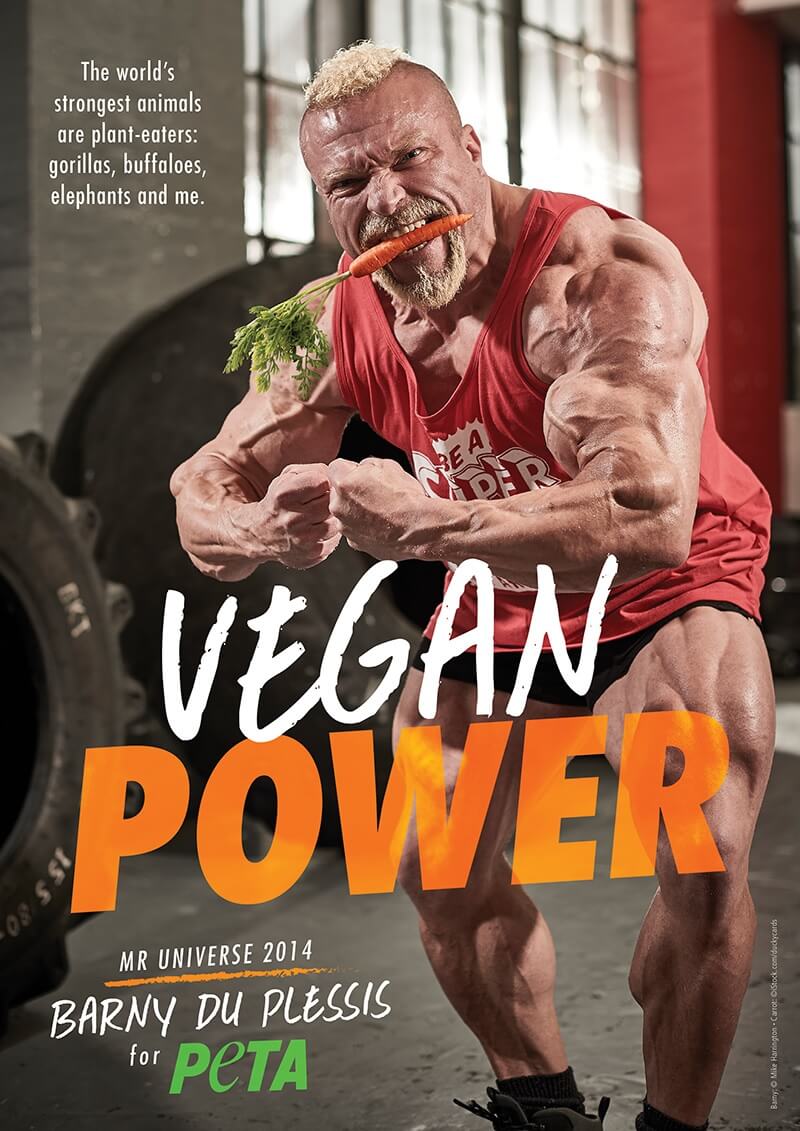 Barny once believed that consuming vast amounts of meat and eggs was the only way to build muscle. However, a growing list of health issues made him reassess his diet and opt for protein-packed vegan meals. Since then, his health has improved dramatically, and he's never been happier with his physique. He now competes at an elite level as the world's first professional vegan bodybuilder.
At the photo shoot for PETA's ad, he told us more about his decision to go vegan:
From having more energy to improving his recovery time between workouts, Barny has experienced many of benefits that come from plant-based eating. He said:
Since becoming a vegan, my training has been amazing. I wake up feeling good, I've got more energy, my recovery's really good and I've got no aches and pains. Best of all, I'm not contributing to the suffering of animals.
Whether you, too, want to build some serious muscle or are just looking to feel fitter and healthier, going vegan is a great idea. On average, vegans are slimmer than meat-eaters, and they are less prone to suffering from cancer, heart disease, strokes and diabetes. Of course, they spare animals' lives with every meal, too.
For recipes, tips and advice, order your free vegan starter kit: