Have You Seen PETA's New Billboards Calling Out the Defence Minister's 'BEAR-Faced Lies'?
As part of our campaign calling on defence minister Ben Wallace, MP for Wyre and Preston North, to replace the bearskins used for the Queen's Guard's caps with faux fur, PETA is rolling an unmissable mobile billboard through his constituency. The billboard depict Wallace with a long Pinocchio nose and carry a powerful message for the MP and the Ministry of Defence (MoD): stop telling bear-faced lies. A faux fur exists – use it!
In addition, two giant billboards with the same visual have been erected in the Preston area and will be up until April 28.
The MoD Is Telling Lies
Wallace nose that the Queen's Guard's bearskin caps could easily be replaced with ones made from faux fur – yet he is misleading the public by insisting no suitable non-animal alternative exists. This is a bear-faced lie.
A humane replacement for the bear fur used for the Queen's Guard's caps does now exist, but Wallace and the MoD are stonewalling it.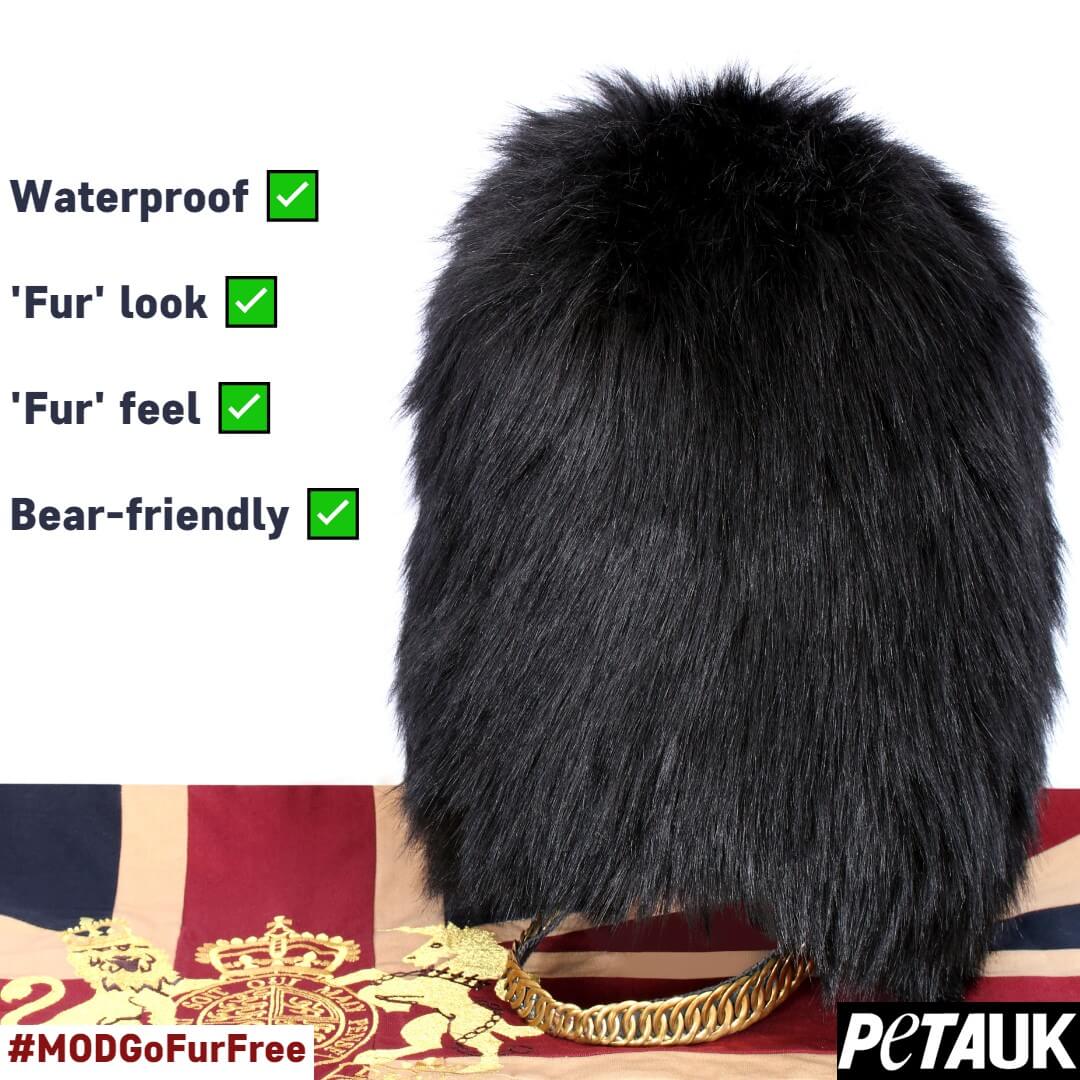 PETA and top faux furrier ECOPEL have created the world's first faux bear fur, which matches the exact length of real bear fur, performs similarly in "water shedding" tests, and is 100% waterproof.
One Cap = One Bear
It takes the skin of at least one bear to make a single cap. Some bears are shot several times before they die, and some escape only to bleed to death.
When mother bears are killed, their cubs are left to starve. Despite the MoD's claims that bears are killed as part of Canadian government culls, PETA has found no evidence that any such culls exist.
We Have the Power to Spare Bears
Bears need 100,000 of us to sign this government petition to trigger a parliamentary debate. Please, add your name today and ask your friends to sign it, too: