What's Not Under Helen Flanagan's Christmas Tree
She's been called the "Sexiest Woman in the UK" and is always making headlines, but today Helen Flanagan took some time to help PETA highlight how every coat, collar and cuff made of animal fur is a product of immense animal suffering.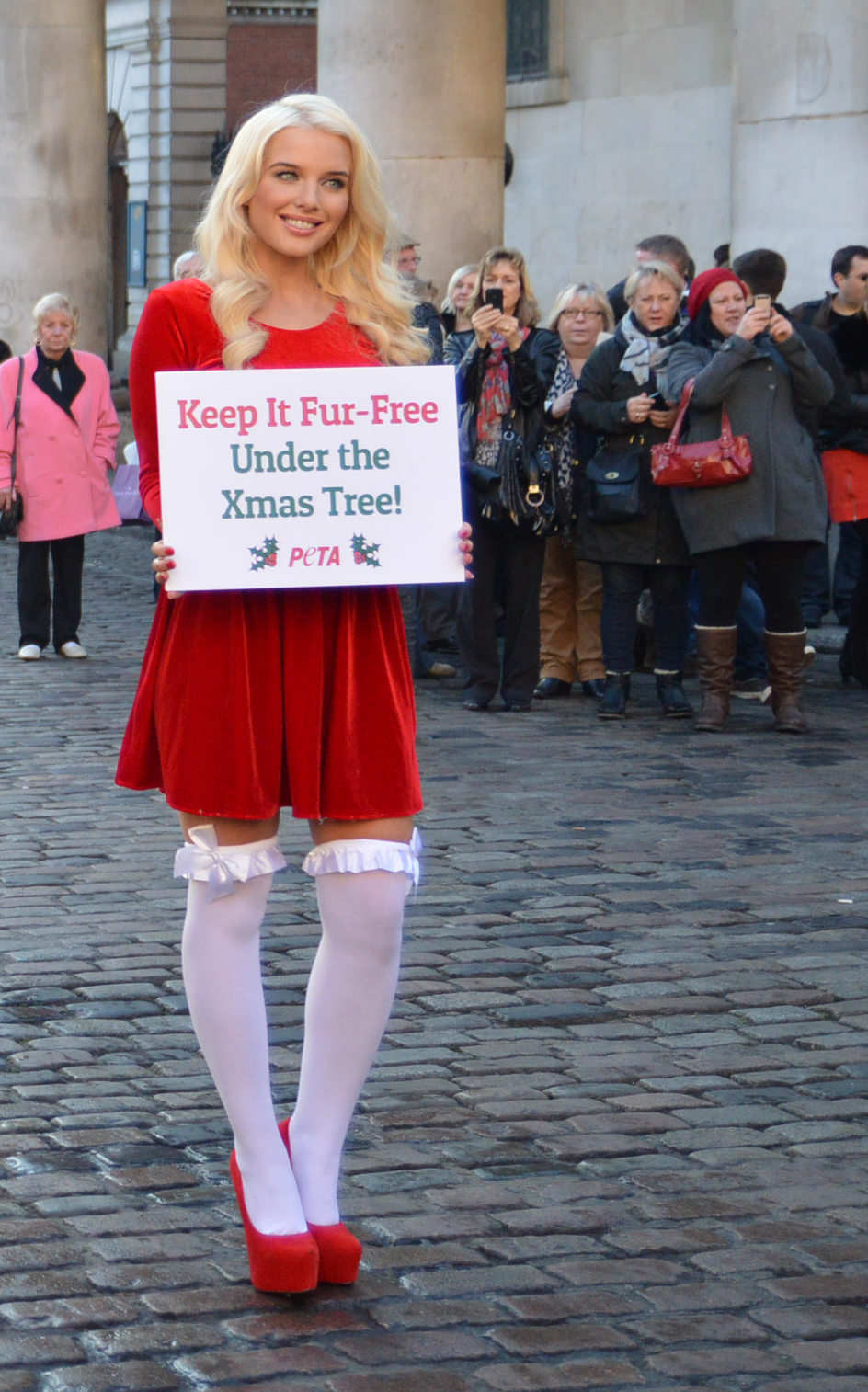 Helen caused a scene in London, where she braved the December chill, posing as a sexy Santa next to the Covent Garden Christmas tree and encouraging shoppers to leave fur off their holiday wish lists.
"Fur is cruel and gruesome, and it belongs squarely in Christmas' past", said Helen. "With all the wonderful, stylish fur-free designs available today, it's never been easier to celebrate with Christmas gifts that are as kind as they are chic."
On fur farms, animals spend their entire lives in tiny, filthy cages before workers kill them by breaking their necks or electrocuting them. In China – the world's largest fur exporter – some animals who are killed for their fur, including millions of cats and dogs, are even skinned alive.
Many top fashion designers, including Calvin Klein, Stella McCartney, Ralph Lauren, Tommy Hilfiger and Vivienne Westwood, are 100 per cent fur-free. Keep off the naughty list, and make sure that your holiday shopping is full of Christmas cheer for humans and animals alike.