Winner of PETA Vegan Handbag Design Competition Announced!
Designer Sarah Bayliss has been named the winner of PETA's vegan handbag design competition!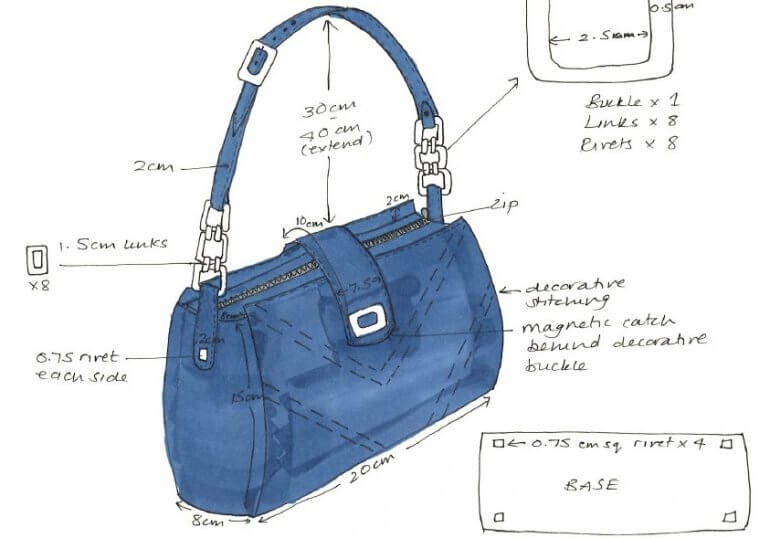 The contest to find the new vegan "It bag" was run in collaboration with trendy eco-friendly accessory brand Wilby. Entrants were invited to design a stylish bag that would be created from vegan materials, and talented designers, students, and fashionistas entered some impressive designs.
Sarah's stylish blue vegan suede shoulder bag – which showed that it's chic to dress with a conscience – was chosen as the winning design by model and animal rights advocate Lucy Watson and will now be produced and sold by Wilby.
Why Vegan Handbags?
In the leather industry, millions of cows, pigs, goats, and sheep endure the horrors of factory farming – including extreme crowding, disease, food deprivation, and mutilations such as dehorning, tail-docking, and castration, often carried out without pain relief. Because of improper stunning, many are slaughtered while still conscious and terrified. Watch Leona Lewis explain why the global skins trade is hell for animals.
And they aren't the only animals who suffer. A deeply disturbing PETA Asia investigation in China revealed horrific abuse of dogs, whose skin then was used in the leather market. Because of intentional mislabelling and a frequent lack of supply-chain traceability in that country, products made from dogs' skins could end up anywhere in the world. Watch the investigative video exposing the cruel industry.
Turning animal skin into leather also has a grave impact on the environment. It requires the use of highly toxic mineral salts, formaldehyde, and other chemicals, while tannery run-off contains large amounts of pollutants such as salt, lime sludge, sulphides, and acids. Check out Stella McCartney's exposé of the leather industry to learn more.
Many designers and retailers – from Stella McCartney to Esprit – are waking up to the fact that animal-free fabrics are the future.
---
While Sarah's design is being produced, check out Wilby's website for more sustainable vegan bags, and learn more about "PETA-Approved Vegan" fashion: