Abandoned Dog Kai Is Why You Should Never Buy or Sell an Animal Online
The story of Kai, who was found tied to a railing with a suitcase at Ayr train station in Scotland, pulled at the nation's heartstrings this week – many people made donations to help the dog and offered to give him a "forever" home. Kai had been sold on Gumtree by his original guardian before he was abandoned.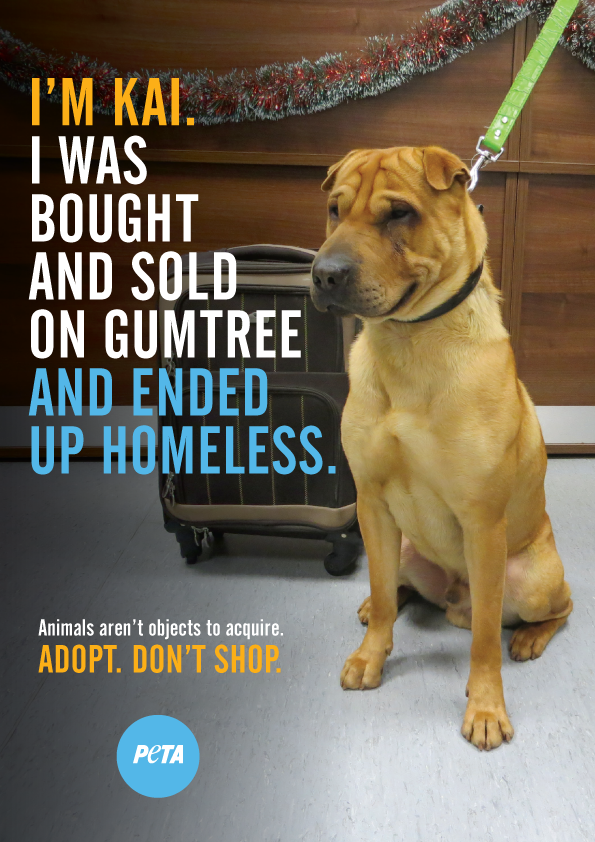 But while Kai may well find a new home, countless other animals who have been traded online don't get a happy ending. Buying and selling animals on sites such as Gumtree encourages people to regard these intelligent, lovable beings as mere commodities to be purchased and then dumped on a whim. An animal acquired via a classified ad is also highly likely to have come from a puppy farm or an unethical breeder – people who exploit animals for profit, contributing to the severe companion-animal overpopulation crisis. Shelters across the UK are reporting a rise in the number of dogs coming through their doors, and every time someone buys a dog from a breeder or pet shop, one of these abandoned animals loses his or her chance at finding a permanent home. Animals are not objects, and selling any live animal – regardless of where the sale occurs – is unacceptable. We've already written to Gumtree asking that it ban advertisements from animal breeders on its site. You can be part of the solution, too: if you're considering welcoming a new animal companion into your home, don't buy – adopt! Thanks to the Scottish SPCA for the image.