3 Actions to Take for World Day For Animals In Laboratories
Animals feel pain and fear, just as we do, and their overwhelming natural instincts – like ours – are to be free and to protect their own lives, not to be locked in a small cage inside a laboratory.
However, approximately 11.5 million animals are used in experiments in Europe every year and can be subjected to distressing and painful tests before being killed.
Forward-thinking scientists, animal rights groups, and compassionate members of the public are all helping end the cruel and unnecessary practice of animal experimentation. This World Day for Animals in Laboratories, please take action in the following three ways to help prevent animals from suffering:
Take Action Now to Prevent a Devastating Increase in Animal Testing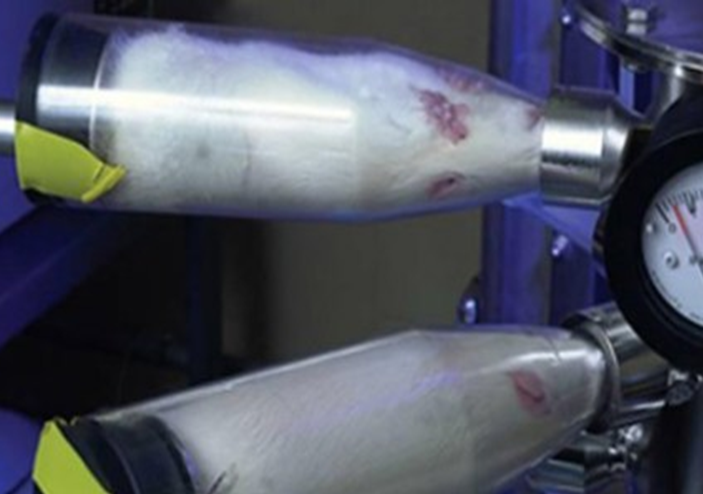 European authorities are planning changes to the law that may increase the number of tests on animals required for the regulation of chemicals. This could mean that thousands of animals will be forced to inhale or ingest nanomaterials in deadly experiments.
Please sign PETA's petition urging policymakers to reject proposals to expand animal testing and instead promote the development and use of modern, non-animal methods:
Urge Téléthon to Stop Funding Cruel Experiments on Dogs
This heartbreaking video footage shot inside a laboratory in France shows dogs who have difficulty swallowing, breathing, and walking after being deliberately bred to develop crippling muscle conditions. These diseases ravage their bodies and are characterised by progressive muscle wasting and weakness. Most dogs never reach adulthood. Some are completely crippled before they even reach the age of 6 months, and half endure an agonising death before they're 10 months old.
Please take a moment to sign our petition to Téléthon urging the charity to stop funding these cruel experiments on dogs and to support only modern, non-animal studies.:
Support a Moratorium on Animal Experimentation
European legislators have long said that the ultimate goal is to end all experiments on animals. And leading experts from around the world are increasingly challenging the scientific community to review systematically the true impact of animal experiments.
We must reconsider our reliance on these archaic procedures and champion the funding and development of humane and human-relevant technologies. This is where the future of science and human health clearly lies.
Please sign our urgent letter calling on the European Commission and the European Parliament to observe a moratorium on all animal experiments and review them systematically to reassess their value: