Canada Goose Fails to Silence Animal Rights Activists at High Court
After hitting PETA, Surge, and other animal rights activists with an injunction that limited their right to protest outside its newly opened European flagship store on Regent Street, Canada Goose suffered a major blow today when the High Court ruled that the injunction unreasonably restricted people's right to freedom of assembly and expression.
PETA Barrister Andrew Locke – from the Chambers of Michael Mansfield QC, which represented most of the families of the Hillsborough tragedy victims and is currently working with survivors of the Grenfell Tower disaster – argued that the injunction severely restricted activists' ability to inform British shoppers, 95 per cent of whom oppose the use of fur, about the company's continued sale of fur from coyotes, who often suffer in traps for days before being shot or bludgeoned to death so that their fur can be stitched into jacket hoods.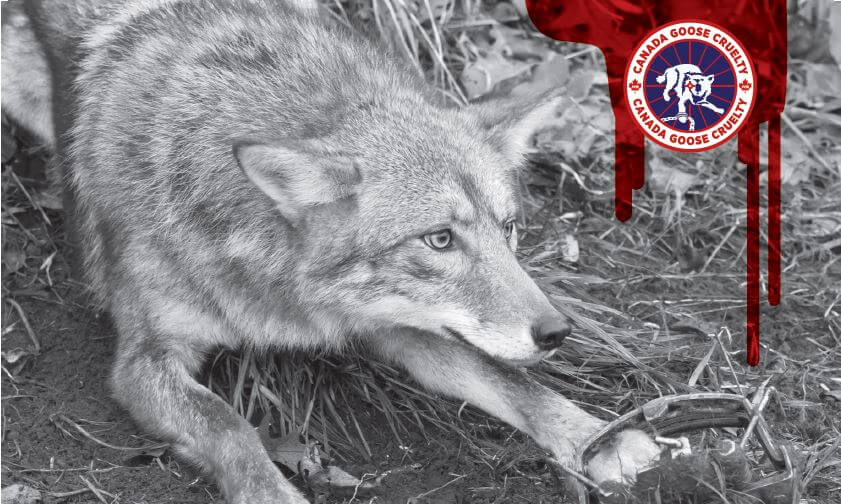 ©iStock.com/rpbirdman
The judge quadrupled the number of protesters allowed within the outer exclusion zone detailed in the injunction and ruled that activists should be permitted to use loud hailers between 2 and 8 pm. The new provisions are effective from Tuesday.
PETA has carried out a number of eye-catching protests internationally to inform consumers about the cruelty inherent in Canada Goose coats. The brand's fur trim comes from coyotes who are caught in bone-crushing steel traps that are illegal in the UK. The animals can endure horrific injuries and languish for days before eventually dying of hunger, thirst, or blood loss. Some are so desperate to escape that they attempt to chew through their own limbs. In addition, birds abused for down feathers – which the brand uses to fill its coats – are often ill and forced to live in filth before their throats are cut while they're still conscious and able to feel pain.
Canada Goose's attempt to take such drastic measures to silence legitimate protests shows that we're winning. If it wants to stop protests, it can – by ditching cruelly obtained fur in favour of cutting-edge vegan materials, as Gucci and Michael Kors have both recently committed to doing, and by using humane, warm materials, such as PrimaLoft, Thinsulate, ThermoBall, and Plumtech, instead of cruel down.