Cruelty-to-Animals Charges Filed After Mohair Exposé
Following PETA Asia's investigation of South Africa's mohair industry, the country's National Council of SPCAs (NSPCA) has filed cruelty-to-animals charges against four angora goat farmers. The South African Police Service must now investigate the farmers – along with shearers and other farm workers – and will then submit the case to the national prosecutor.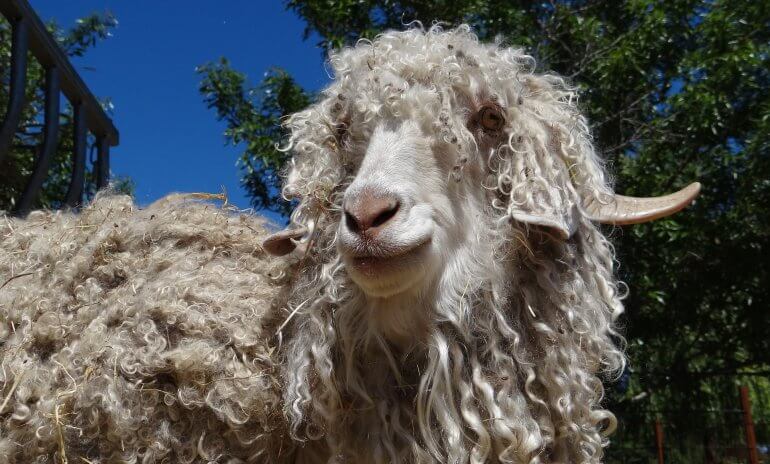 PETA US provided the NSPCA with video footage of workers dragging goats by the horns and legs and lifting them off the floor by the tail. One worker could be seen slowly cutting the throats of fully conscious goats with a dull knife and then breaking their necks, hacking one animal's head right off. Each of the alleged violations of South Africa's Animals Protection Act, 1962, is punishable by up to one year in prison and/or a fine of R4,000.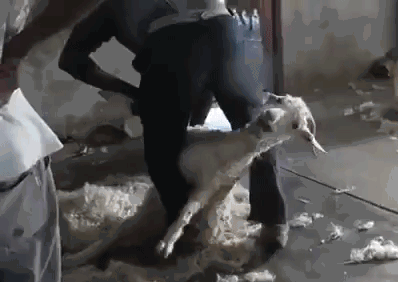 PETA Asia's investigation involved going inside 12 farms earlier this year. It revealed that goat kids cried out in fear and desperation as they were roughly handled and shorn. Shearers – who are paid by volume, not by the hour – left the animals cut up and bleeding, and workers roughly stitched them up without giving them any pain relief. Some goats were hauled to an abattoir, where they would be electrically shocked, hung upside down, and slashed across the throat.
After talks with PETA, Arcadia Group – which owns Topshop – was the first international retailer to halt all production of items containing mohair and adopt an immediate ban on its use in all future collections across its eight brands. Gap also agreed to stop placing orders for products containing the material after talks with PETA US. And Inditex, one of the world's largest clothing retailers and owner of Zara, will ban mohair from its seven apparel brands by 2020. H&M group – including its eight brands – has decided that it will no longer source mohair, effective immediately.
In total, nearly 300 major retailers worldwide have banned mohair in response to PETA Asia's investigation. Call on Free People to do the same right now: