The Dutch Government Has Broken Promises and Made No Progress in Replacing Experiments on Animals
The Dutch government is failing in its mission to become a world leader in animal-free innovation, costing hundreds of thousands of lives. Here's what's happening and how you can help change it.
What Was the Original Dutch Goal?
We were thrilled when Martijn van Dam, then the state secretary of economic affairs, stated in 2016 that he wanted to phase out experiments on animals. He wanted the Netherlands to become a frontrunner in innovation without the use of laboratory animals by 2025. The country was to become a pioneer to show the world that testing on animals could be phased out in a relatively short timeframe in some areas of use. It would demonstrate how to move away from wasteful, unethical, and archaic experiments and towards modern, human-relevant science and medicine.
How Was It Planning to Achieve This?
To help guide its plan, the Netherlands National committee for the protection of animals used for scientific purposes (NCad) prepared a report. It stated that for regulatory safety testing, testing on animals could be phased out by 2025. For fundamental research, the timeframe for phasing out such tests varied per research area and the transition required assessments and strategic plans for each area. For applied and translational research, NCad stressed that the pace of moving away from testing on animals could be accelerated.
To achieve the Netherlands' goal, the Transition Programme for Innovation without the use of animals (TPI) was launched in June 2018. It is supervised by the minister of agriculture, nature and food quality and consists of representatives from the government, academia, industry, funding bodies, and an NGO. Sounds like a good start, right?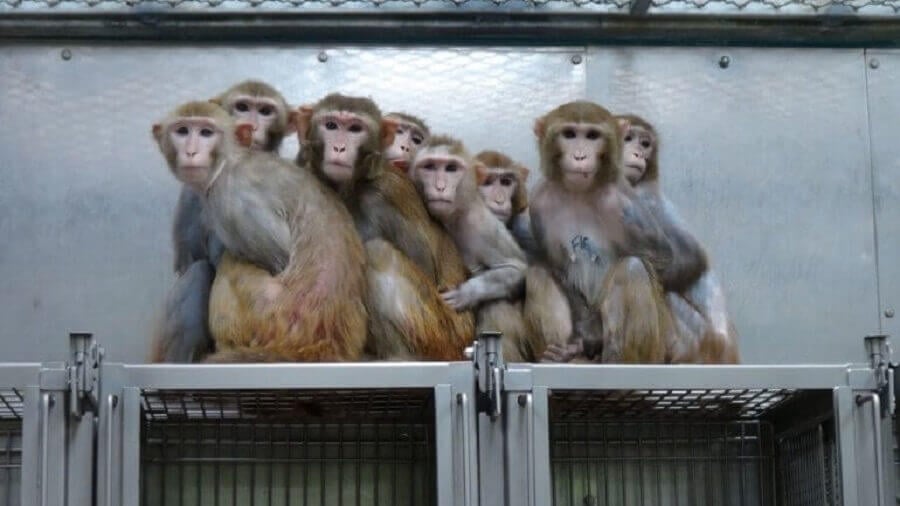 Has It Managed to Reduce the Number of Experiments on Animals?
Since 2016 – the year the goal was set – reduction in the number of procedures on animals has stagnated. In fact, in 2017, the number actually increased. The promises were broken.
The Dutch Goal Has Changed
Disgracefully, with the launch of the TPI also came a change in the ambition statement. The statement now says that the Netherlands will be a "forerunner" in animal-free innovation. This is a step back from "frontrunner", and shamefully, there's no mention of stopping animal testing by 2025 or any other deadline.
The TPI intends to focus only on the development of non-animal methods, not discouraging testing on animals – or setting timelines for the transition away from it. Notably, the number of procedures on animals will not be used as a yardstick to measure success.
While these tests are allowed to continue, animals are still subjected to misery, taxpayers' money is wasted, and patients are left desperately waiting for a cure.
What's Wrong With Experiments on Animals?
Animals are not ours to experiment on. They feel pain and fear just as we do, and their overwhelming natural instincts – like ours – are to be free and to protect their own lives. They don't want to be locked in a small cage inside a laboratory.
More than 9 million animals are used in experiments and other scientific procedures in Europe every year. They may legally be poisoned; deprived of food, water, or sleep; subjected to psychological distress; deliberately infected with diseases; subjected to brain damage; paralysed; exposed to skin or eye irritants; burned; gassed; force-fed; electrocuted; and killed.
Not only are experiments on animals cruel and unethical, they also hinder the progress of science and medicine.
Fewer than 10% of highly promising basic biomedical science discoveries – most of which involve experiments on animals – enter routine clinical use within 20 years. What's more, the failure rate of new candidate drugs developed using animals for certain diseases exceeds 95%. Here are just a few examples:
Alzheimer's disease: 99.6%
Cancer: 96.6%
HIV/AIDS vaccine: 100%
Strokes: 100% (based on 1,000 new animal-tested agents tested in 100 clinical trials)
Clearly, for the sake of humans and animals, we need to move away from research that has such a bad track record.
How You Can Help Animals in Dutch Laboratories
On 17 March, there will be a general election in the Netherlands. This will give us an opportunity to push the new government to do better. Please sign our petition urging the new Dutch government to recommit to the original goal of phasing out tests on animals and becoming a true world leader in animal-free innovation by 2025. Even if you don't live in the Netherlands, animals will benefit from your signature.