It's Time for McDonald's to Offer the McVegan Burger in the UK
As more people than ever are following a vegan lifestyle in the UK – and as McDonald's McVegan burger has been a hit across Finland and Sweden – it's high time that the fast-food giant added the delicious, meaty burger to its UK menus.
View this post on Instagram
Vegan options in supermarkets have skyrocketed over the past year, making the UK the vegan capital of the world. Food outlets are expanding their menus to include more vegan options, and vegan meals are the country's fastest-growing takeaway choice.
This should be reason enough for McDonald's to get in on the vegan hype, but here's more proof that plant-based food is the future:
In early 2019, Gregg's – the UK's largest bakery chain – sparked a nationwide frenzy by launching a vegan sausage roll following a PETA petition with over 20,000 signatures. The company's profits rose by over 58%, the #VeganSausageRoll hashtag dominated the Twittersphere, tasting videos became a staple on YouTube, daytime TV presenters dedicated segments to the pastry, and other bakery chains and supermarkets across the country introduced their own versions.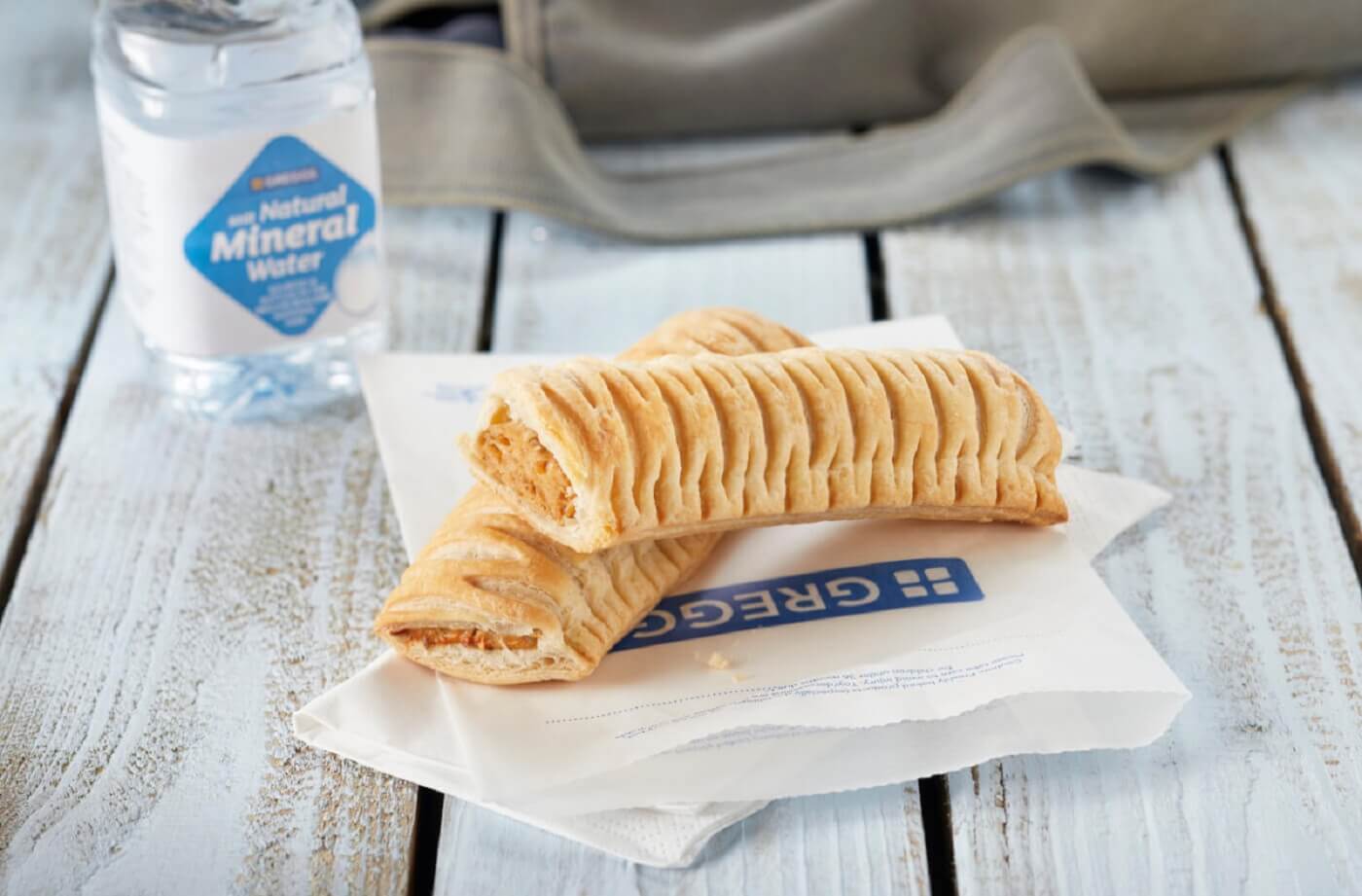 Greggs
Another exciting offering in 2019 was the vegan Imposter burger, which KFC launched in selected stores after over 13,000 PETA supporters asked the chain to add vegan chicken to the menu. The burger was so popular that it sold out in just four days during the trial period, exceeding sales of meat-based burgers by 500%! It's likely to become a permanent menu option soon.
So now, it's time for McDonald's to step up. Its fries, Spicy Veggie One wrap, and apple pies are already suitable for vegans in the UK, but McDonald's means burgers, so adding the McVegan would deliver the full package.
Why Are More People Than Ever Choosing Vegan?
For animals: Every single animal is a sensitive individual with his or her own thoughts, feelings, and personality. Yet to produce beef, for example, workers in British abattoirs shoot cows in the head with a captive-bolt gun, hang them up by one leg, and cut their throats, often while they're still conscious.
For the planet: The leading cause of global deforestation and one of the main reasons for the tragic fires in the Amazon rainforest is the use of animals for food. More land is required to feed a meat-eater than a vegan, and gases and waste produced by animals cause serious pollution.
For better health: Vegans are less prone to suffering from heart disease, diabetes, strokes, obesity, and cancer than meat-eaters are.
What You Can Do
As the largest restaurant chain in the world – with over 1,270 restaurants in the UK alone – McDonald's can make eating vegan even easier and introduce plant-based options to a huge new audience by offering a vegan burger here. That's what we call a win for animals.
Please join us in asking McDonald's to add the McVegan to its menus: