PHOTOS: Lauren Pope Uses Discarded Fur Coats to Keep Adorable Rescue Animals Warm
Some of the adorable animals at Hopefield Animal Sanctuary had a surprise visitor recently, as The Only Way Is Essex star, entrepreneur and DJ Lauren Pope popped by with some donated furs.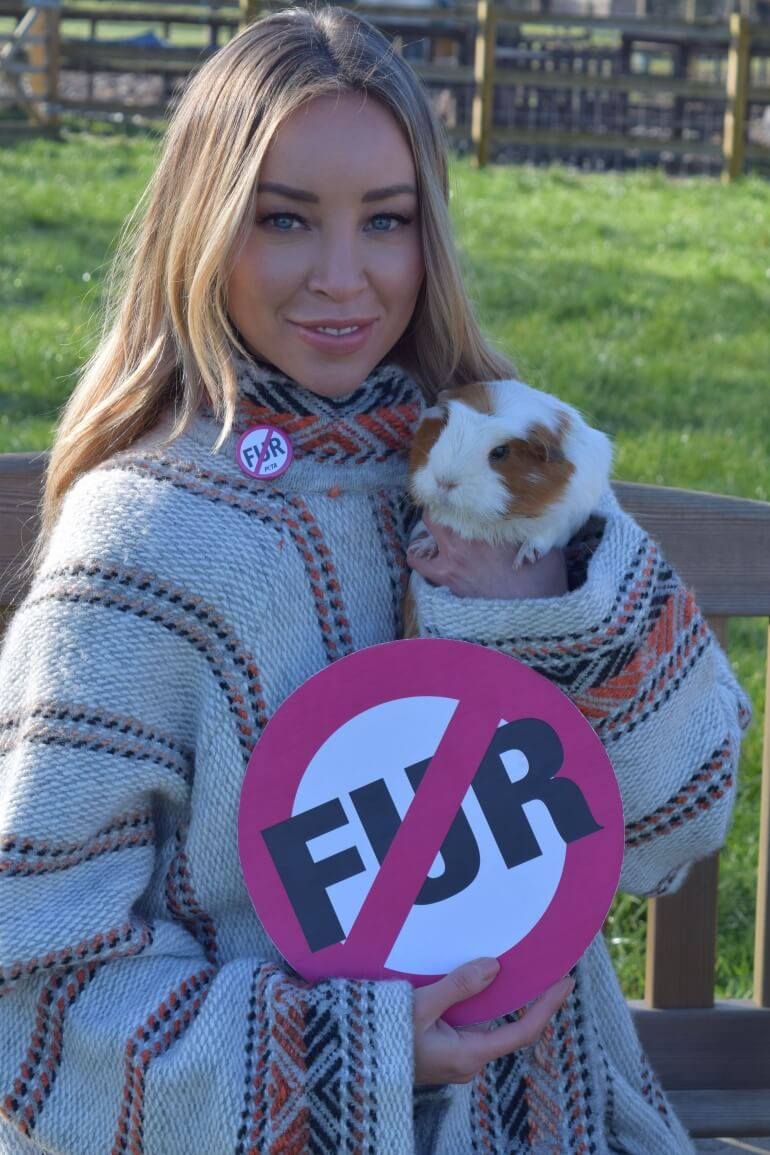 The old fur coats – donated by compassionate people who wised up to the fur industry and ditched the cruelly produced garments – were given to the sanctuary's homeless animals as warm cosy bedding.
Lauren met some of the recipients, including a guinea pig and raccoon dog, who will both benefit from the furs' extra warmth. In fact, raccoon dogs themselves often fall victim to the horrendous fur industry, so who better to make use of the discarded coats? Lauren was proud to take a stand against wearing fur, and she said this about the donation:
We can't bring the animals back or change the fact that they were killed in horrible ways, but we can bring a little warmth to animals in need. I want to encourage people to take advantage of PETA's fur donation programme. Your kindness will go a long way!
Animals like rabbits, foxes, chinchillas, minks and raccoon dogs – amongst many others – suffer at the hands of the ruthless fur industry. On fur farms, animals are bred and confined to tiny wire cages, unable to move around freely or partake in any of their natural behaviours. After a lifetime of misery, they are killed by gassing or electrocution – or are sometimes even skinned alive.
The majority of people wouldn't be caught dead wearing fur once they learn about the horrors faced by animals who are skinned for fashion. If you want to turn your back on any old fur clothing, please consider donating it so it can be used in demonstrations, given to homeless animals as bedding or donated to people in desperate need.