Parques Reunidos CEO Under Pressure to Free Lolita and Other Orcas
PETA supporters dressed as orcas stood outside the annual meeting in Madrid of Parques Reunidos – the parent company of the Miami Seaquarium in the US and Marineland Antibes in France. The protesters called on the company's newly reappointed CEO, José Díaz, to move the orcas at its parks to seaside sanctuaries.
Inside the meeting, a representative of PETA US pointed out that in the five years between Diaz's departure from the company and his reappointment as CEO, the world has gained a new awareness of the ways orcas suffer in marine parks. Today, the public recognises that it's animals who pay the price for parkgoers' desire to interact with them.
PETA US purchased stock in Parques Reunidos in 2017 specifically so that it could influence management decisions from the inside and liaise with other shareholders.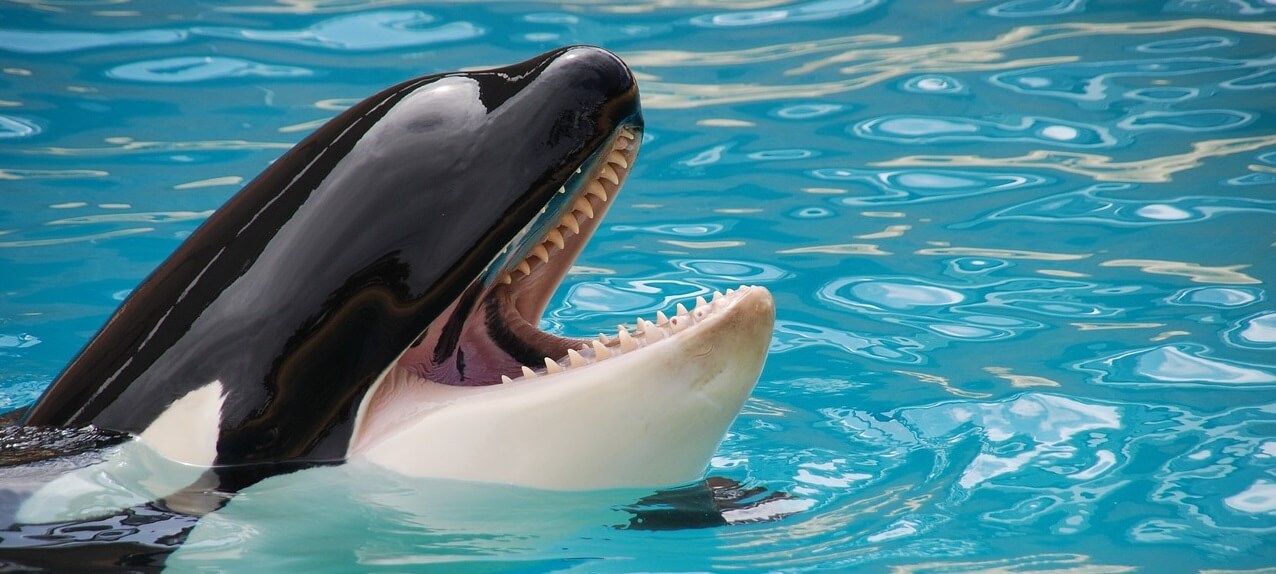 Who Else Is Calling for Orcas to Be Freed?
The Lummi Nation, a sovereign indigenous community in the US, is also calling for the release of Lolita, the lone orca at the Miami Seaquarium. Its members have sent a letter to Díaz demanding that she be repatriated to their shared homeland, the Salish Sea, and have called having her moved to a seaside sanctuary in that area their "sacred obligation". Last year, the tribe took its plea – along with a totem in the likeness of Lolita sculpted from a tree – to Miami:
#Lummi Nation calls for release of Salish Sea orca #Lolita – held captive at #MiamiSeaquarium for 47 YEARS. https://t.co/eDULKKeTeB #FreeLolita #EmptyTheTanks

— *Mina*Bad Yoga KittyⓋ (@MinaANDMaya) June 2, 2018
Who's Trapped at Parques Reunidos' Facilities?
Lolita has spent nearly half a century in a cramped tank, where she's been without the companionship of any member of her own species since 1980, when her tankmate, Hugo, died after ramming his head into the tank wall.
Another four orcas – Wikie, Inouk, Moana, and Keijo – are imprisoned at Marineland Antibes, where at least 12 orcas have died since 1970.
PETA is calling on Parques Reunidos to move the five orcas at its parks to seaside sanctuaries, where they'll be able to dive deep, feel the ocean's waves and currents, hear the calls of wild orca pods, and finally have some semblance of a natural life.
What You Can Do
Please urge Parques Reunidos to retire Lolita, Wikie, Inouk, Moana, and Keijo to coastal sanctuaries: