Her Majesty Queen Elizabeth II Remembered
Queen Elizabeth II will be mourned by many. At PETA, we will remember the UK's longest-reigning monarch not only as someone who was devoted to her dogs – saying "my corgis are family" – but also as someone who changed with the times. Although there had been no stigma attached to wearing fur when she rose to the throne, in recent years, she chose kindness over cruelty by banishing it from her wardrobe.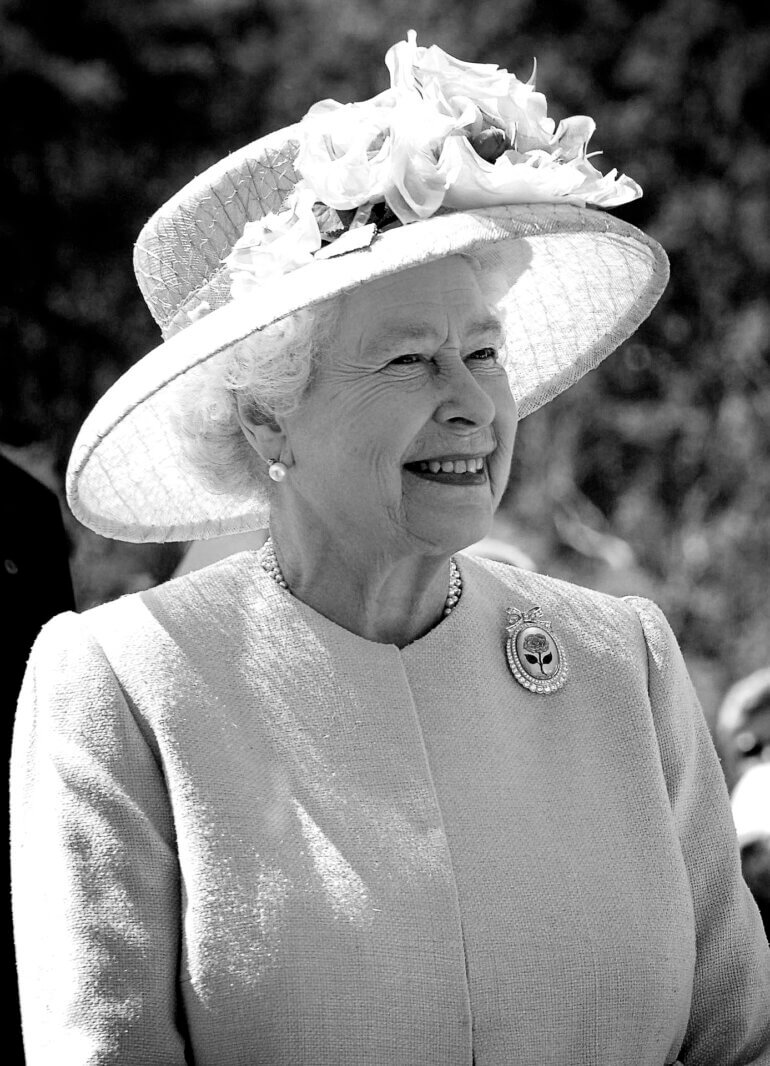 As the sovereign of a nation of animal lovers, she gave Royal Assent to an array of animal protection legislation during her 70-year reign – banning fur farming, hunting with dogs, and the use of wild animals in travelling circuses.
More than anything, Queen Elizabeth II will be remembered as someone who lived in service to UK values. And while she did not live to see the bearskin used to make the royal guards' caps replaced with faux fur fit for a 21st century monarch, one way to honour her legacy would be for the Ministry of Defence (MoD) to commit to making the change. In this period of transition, a changing (and modernising) of the guard – which would prevent bears from being gunned down for this purpose in Canada – would represent the continued evolution of the monarchy.
We hope that this new era will also see the UK's new sovereign, King Charles, use his power and influence to do more to protect animals, who are among the most vulnerable in our society. He already banned cruel foie gras – made by ramming pipes down the throats of ducks and geese in order to cause a grossly swollen liver – from his royal residence. He adopted two dogs – Bluebell and Bath – from the Battersea Dogs & Cats Home, inspiring countless others to help alleviate the homeless-animal crisis by choosing to adopt, not shop. And he reportedly eats vegetarian food at least twice a week to help reduce his impact on the climate catastrophe, an issue which he has long raised awareness of. But there is much work still to do. Banning snare traps – barbaric devices set up to catch predators who would reduce populations of young pheasants hunters wish to shoot – from Sandringham Estate would be a welcome starting point. Swearing off pheasant shooting – rightly viewed by the majority of the public as outdated and cruel – must also be prioritised. After all, many Britons look to the royal family to set an example, and of all the qualities to emulate, none could be more important than compassion.
Please join us in calling on the MoD to honour Her Majesty's legacy by quick-marching a faux bear fur into service:
Please also join us in calling on the government to make good on the animal welfare commitments referenced in the 2021 Queen's Speech and bring forward the promised Animals Abroad Bill, which would ban the sale of fur and foie gras, in line with existing bans on their production in the UK: