15 Tweetable Facts About Turkeys
Turkeys are fascinating birds, and like all animals, they deserve to be kept off the table this (and every) Christmas.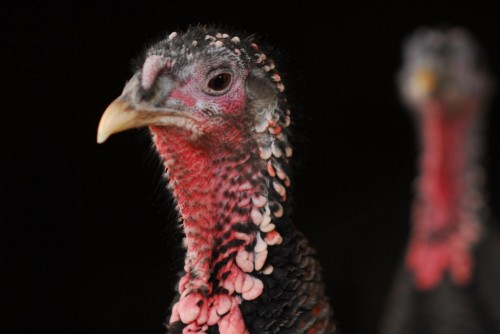 Image: Jo-Anne McArthur / We Animals
Here are some things that you might not know about them:
Hopefully, some of these facts will inspire you to consider a vegan menu this Christmas and take our vegan pledge. And help us spread the word – please tweet and share so that more people get the message that meat-free is the way to go!