Fantastic News for Foxes! Luxury Brand Balmain Bans Fur
PETA is 
celebrating
,
 as Olivier Rousteing, creative director of Balmain, announced that he would no longer use fur
 in the following statement published 
on
Vogue.com
:
I made the decision to not use fur about a year and a half ago. I saw so many documentaries and just thought, I cannot do this anymore. Now suppliers are working to make sure that faux fur can look like real fur, and it's already pretty insane what they can create. … [F]or me, if you decide to stop using fur, you don't go back.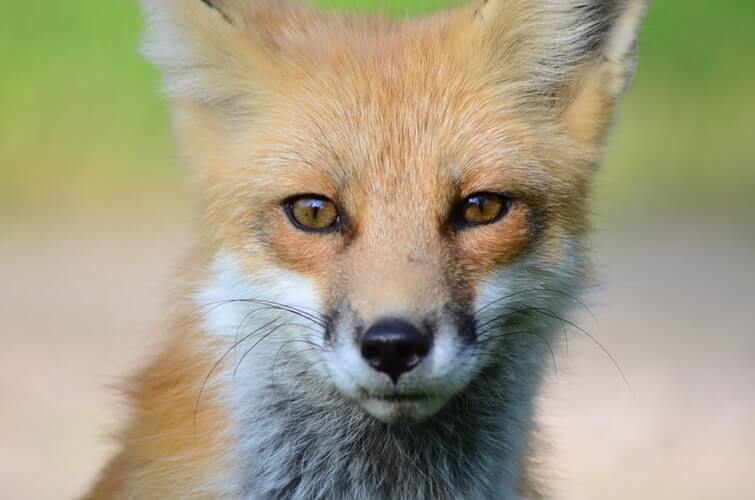 PETA France previously contacted the company several times to ask it to implement a fur-free policy. It's great to see more and more designers and fashion houses, including Jean Paul Gaultier, Chanel, Versace, Prada, Victoria Beckham, and many others, ban fur from their collections. 
 This decision is a sign of the times, as the vast majority of people want nothing to do with garments made with the skin of animals who were caged and electrocuted, bludgeoned to death, or caught in steel traps, where many are left to die slowly from blood loss – which is the way coyotes are still being killed for the frivolous trim on Canada Goose's jackets. 
 Today, fur is as dead as the poor animals it was stolen from, and any designers not clued up enough to see that may as well hang up their sewing needles now. 
 What You Can Do 
Fur farming has been illegal in Britain for nearly two decades, but fur items are still being imported for sale here. Please join us in calling on the government to introduce a ban on all UK fur imports: