Here's Why Brands Are No Longer Supporting the King's Cup Elephant Polo Tournament
Angus Energy, Campari Group, Ecolab, Johnnie Walker, Leading Quality Assurance, Piaggio Group (maker of Vespa scooters), and PwC have all informed PETA that they'll no longer support the cruel King's Cup Elephant Polo Tournament.
Their decisions have come in response to shocking footage released earlier this month by PETA Asia showing handlers repeatedly beating elephants used in the event at the Anantara Riverside Bangkok Resort in Thailand. The video reveals that handlers beat and jabbed the captive elephants' heads with bullhooks – weapons that resemble a fireplace poker with a long, sharp metal hook on one end – violently pulled the animals by their sensitive ears, and left them without access to shade in sweltering temperatures of up to 33 degrees. One handler can be seen hitting an elephant on the head approximately 15 times, apparently drawing blood.
In a statement, Campari Group said, "The Group condemns any form of violence and mistreatment towards animals and for this reason has decided to immediately suspend its sponsorship of the event."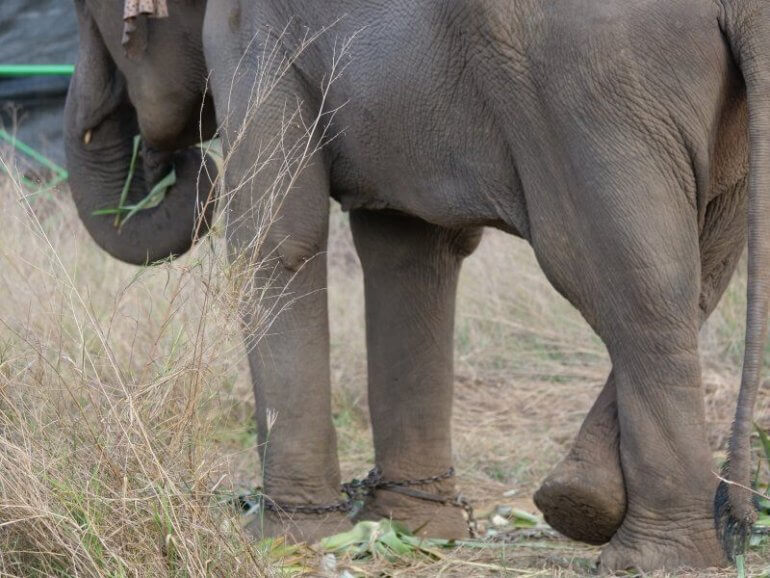 By withdrawing their sponsorship, these companies have set a positive example for those that still support such abusive spectacles to follow. Elephants belong in the wild, not on polo fields, where they're forced to obey confusing commands under the constant threat of punishment.
What Can You Do?
This campaign is now closed – Thailand's King's Cup Elephant Polo Tournament Is No More!
Please urge the companies that are still sponsoring the King's Cup Elephant Polo Tournament to stop supporting the event.