Notonthehighstreet Joins PETA List of Companies Banning Mohair Sales
More than 300 top international brands are doing right by animals and banning mohair after a recent PETA video exposé of the industry. Now, Notonthehighstreet – home to more than 5,000 creative small businesses in the UK – will join them by implementing a ban, effective from the end of 2019.
The exposé of angora goat farms in South Africa, the world's top mohair producer, shows workers dragging goats by the horns and legs and lifting them off the floor by the tail, which could break their spines. Farmers sheared goat kids who were crying out in fear and then threw them across the floor.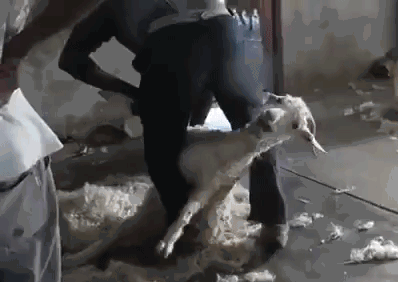 In the mohair industry, many goats die from exposure to the cold after they've been shorn. Reportedly, 40,000 goats died after shearing across South Africa in just one weekend.
Unwanted goats also died in agonising ways: on one farm, a worker slowly cut the throats of fully conscious goats with a dull knife and then broke their necks, hacking one animal's head right off. Others were hauled to an abattoir, where they were electrically shocked, hung upside down, and slashed across the throat.
Mohair is stolen from affectionate, intelligent goats who – like all animals – exist for their own reasons. They would never choose to live in constant fear.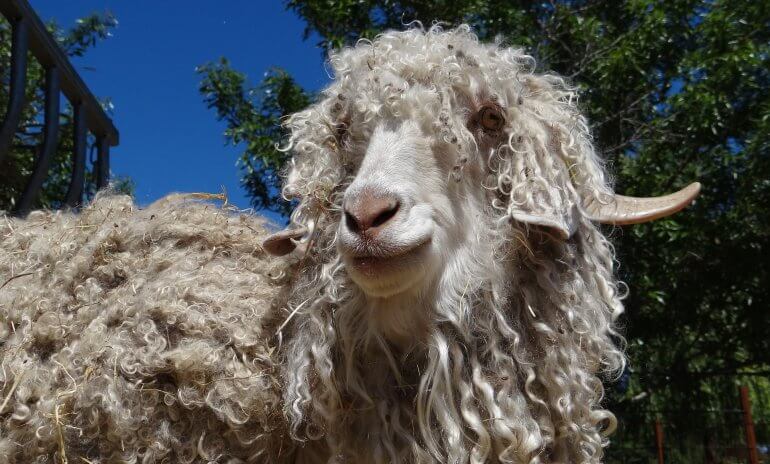 Notonthehighstreet is one of numerous companies – including ASOS, Marks & Spencer, John Lewis, and H&M – that have denounced morally unacceptable practices inflicted on living, feeling individuals by the mohair industry.
What You Can Do
No throw or pair of gloves is worth the blood, fear, and cries of gentle goats – and no animal was born to be exploited and killed for their hair or skin. When shopping online or in store, always check products' material composition carefully to avoid adding any item containing mohair to your shopping basket. And please call on Free People to ditch mohair today: