Victory! The Royal Collection Trust Ditches Mohair Following PETA Appeal
Following an appeal from PETA to His Royal Highness The Prince of Wales, The Royal Collection Trust has confirmed that it has removed a teddy bear made with mohair from its online store and from gift shops at palaces across the UK.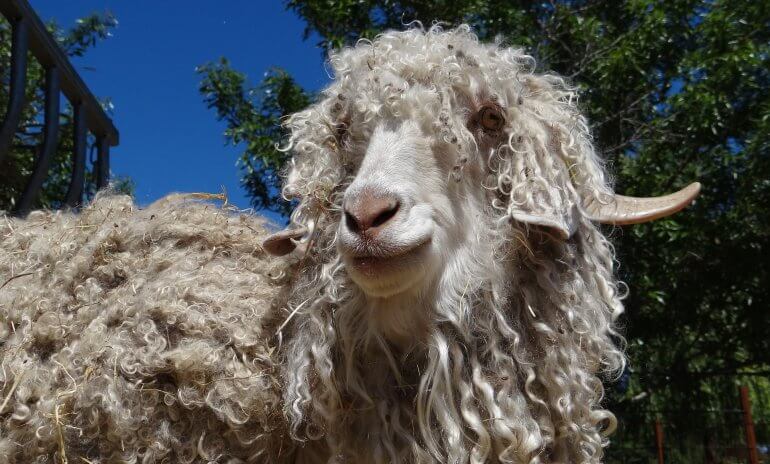 In a message to PETA, The Royal Collection Trust confirmed its decision:
 "Royal Collection Trust shops are no longer selling teddy bears or any other items that have been manufactured from mohair. … [W]e will explore alternative sources for future products."
In its communication with The Royal Collection Trust, PETA shared a first-of-its-kind video exposé of the mohair industry in South Africa, the source of more than 50 per cent of the world's mohair.
The footage shows that shearers – who are paid by volume, not by the hour – worked quickly and carelessly, leaving angora goats with gaping wounds. Workers then roughly stitched the animals up without giving them any pain relief. And unwanted goats died in agonising ways: one worker slowly cut their throats with a dull knife while they were fully conscious and then broke their necks, hacking one animal's head off.
Other animals were hauled to an abattoir, where they were electrically shocked, hung upside down, and slashed across the throat.
In August 2018, the National Council of SPCAs filed cruelty-to-animals charges against four angora goat farmers based on evidence from the investigation. South Africa's national police force is investigating the farmers as well as shearers and other farmworkers.
What You Can Do
The Royal Collection Trust joins a growing list of hundreds of retailers – including Aquascutum, The White Company, and Marks & Spencer – that have agreed to end the use of mohair in their products.
Urge Free People to join the list by making the compassionate choice to ditch mohair now: