Blueberry Pancakes with Compote
Vegan
Blueberry Pancakes with Compote
Ginger Kitchen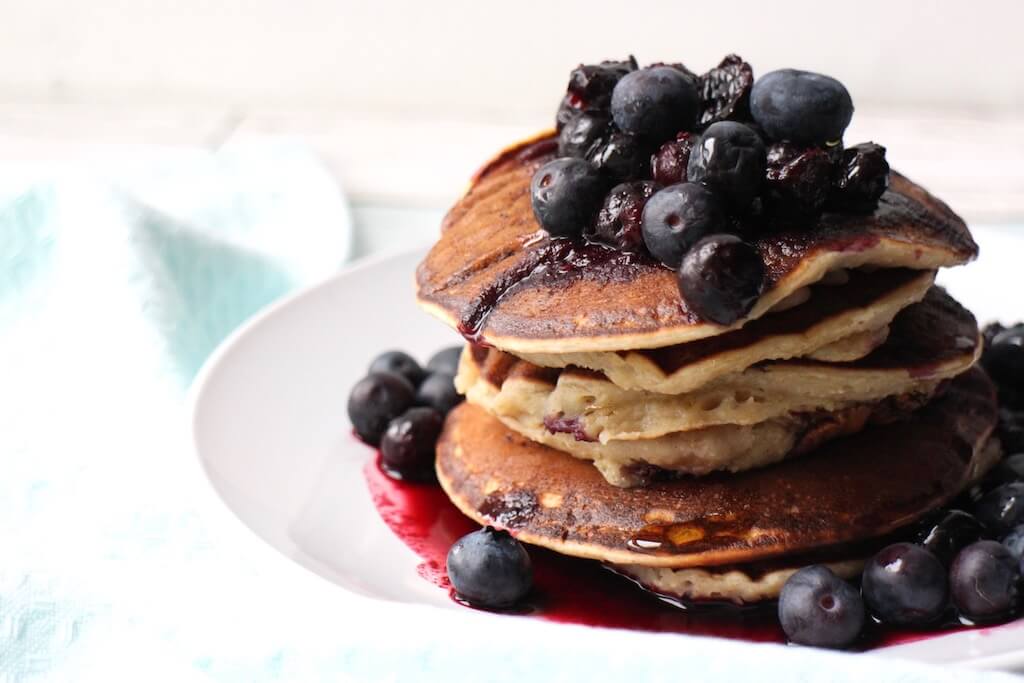 Prep Time

5m

Cook Time

30m

Servings

1
Ingredients
1/3 cup flour

1/3 cup oats

1/2 tsp baking powder

1/2 tsp vanilla extract

1 ripe banana

1/2 cup soya milk (or other plant milk)

1 cup blueberries

1 tsp lemon juice

1 tsp caster sugar

Toppings, including syrup, optional
Method
Blend the flour, oats, baking powder, vanilla extract, banana, and soya milk until smooth.
Transfer into a pitcher and stir in half the blueberries.
Warm a non-stick frying pan over medium heat. Pour in roughly 2 tablespoonsful of the mixture. Cook for 2 to 3 minutes. When lots of little air bubbles appear on the surface, flip and cook for another 2 to 3 minutes. Repeat until the batter is used up.
To make the compote, place the lemon juice, caster sugar, and remaining blueberries in a bowl, stir well, and microwave for 1 minute.
Serve with your choice of toppings.