Butternut Squash Macaroni Cheese
Vegan
Butternut Squash Macaroni Cheese
An Ode to Mung Beans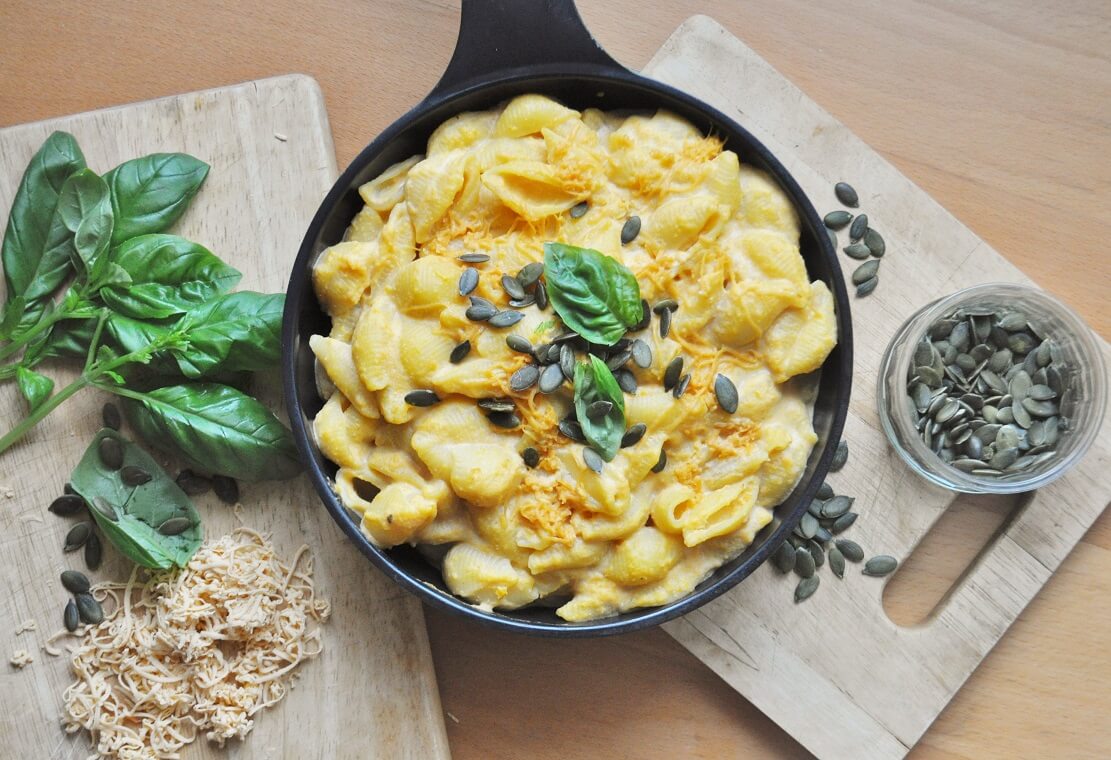 Prep Time

1h

Cook Time

20m

Servings

4
Ingredients
250 g dried pasta

3/4 cup cashews, soaked in water for an hour

1 tsp onion powder

1 tsp garlic powder

1/2 cup nutritional yeast

1/2 large butternut squash, roasted and cut into small pieces

3 cups soya milk

1 Tbsp cornflour

Dash oil

Pinch salt

Pinch pepper

Handful shredded vegan cheese, optional
Method
Cook the pasta according to the package directions.
In a food processor, blend the cashews with a little water. Add the onion and garlic powders, nutritional yeast, and squash pieces and blend again.
In a medium-sized pan, heat the soya milk, cornflour, and oil. Add to the mixture in the food processor and blend. Add the salt and pepper.
Toss the "cheese" sauce with the hot pasta in an oven-proof dish and stir in the shredded vegan cheese, if using.
Place under a medium grill until slightly golden.