Vegan
Chocolate Chilli Pots
The Whole Ingredient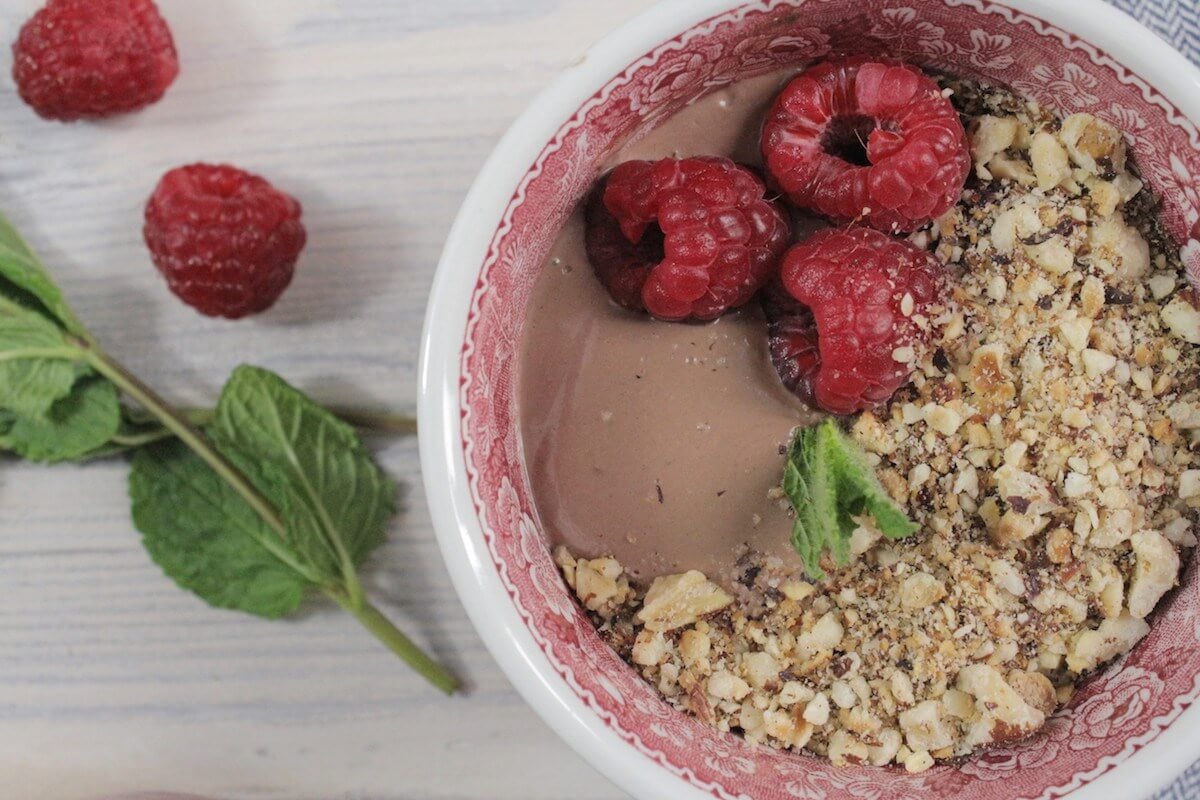 Prep Time

10m

Cook Time

5m

Servings

4
Ingredients
50 g dark vegan chocolate

1 tsp coconut oil, optional

30 g hazelnuts

300 g silken tofu, drained

1 tsp cinnamon

1/2 tsp dried chilli flakes or cayenne pepper

1/4 tsp salt

1 handful fresh raspberries, optional
Method
Melt the chocolate and coconut oil, if using, in a double boiler on the hob or a hot plate. (The coconut oil adds creaminess and helps the mixture set a little better but is not essential.)
Coarsely chop the hazelnuts or blitz them briefly in a food processor and toast in a dry pan for a couple of minutes.
Put the tofu, chocolate, cinnamon, chilli flakes, and salt in the food processor and purée until completely combined, with a light and silky texture.
To assemble, pour into 4 small glasses, jars, or cups and sprinkle with the hazelnuts. Top with the raspberries, if desired.
Refrigerate for at least 30 minutes before serving.