Chocolate Hazelnut Muffins
Vegan
Chocolate Hazelnut Muffins
Wrapped in Newspaper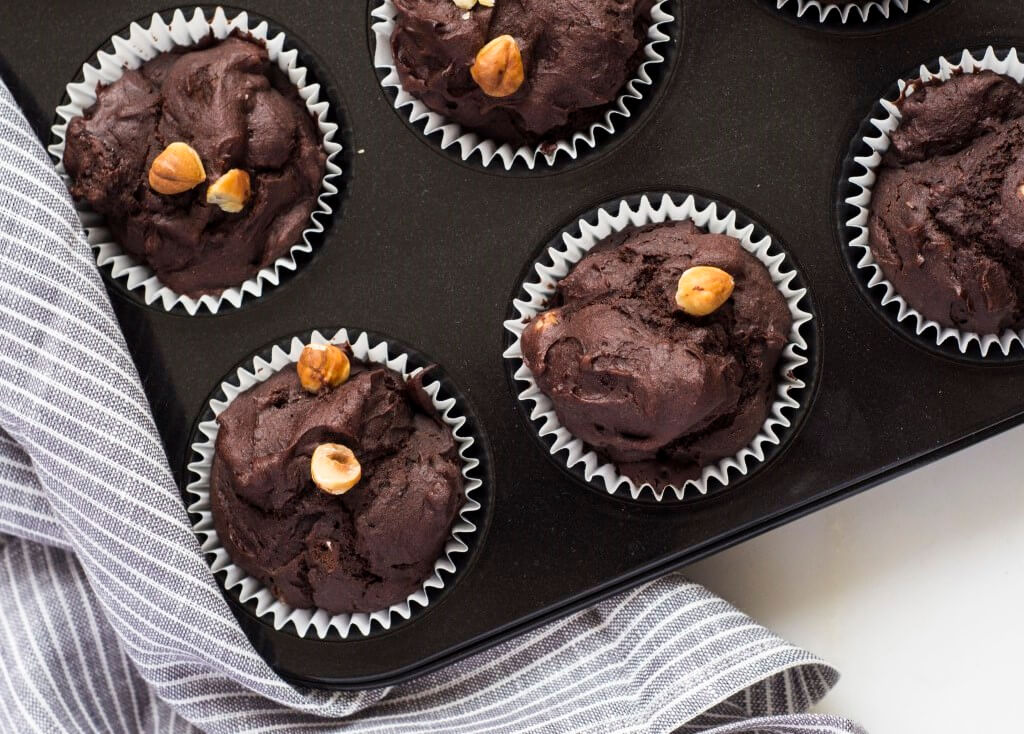 Prep Time

5m

Cook Time

20m

Servings

12
Ingredients
250 g buckwheat flour

50 g cocoa

125 g caster sugar

1 tsp xanthan gum

1 tsp baking powder

1/2 tsp bicarbonate of soda

200 ml vegan milk

100 ml vegetable oil

200 ml vegan yogurt

1 tsp vanilla extract

50 g dark dairy-free chocolate, broken into pieces

50 g hazelnuts, chopped

80 g icing sugar

1 Tbsp water
Method
Preheat the oven to 180°C. Line a muffin tin with cases.
In a large bowl, thoroughly mix together the flour, cocoa, sugar, xanthan gum, baking powder, and bicarbonate of soda.
Add the vegan milk, oil, yogurt, and vanilla and gently stir until smooth.
Stir in the chocolate and hazelnuts.
Pour the mixture into the cases, filling each 3/4 full.
Bake for 15 to 20 minutes until a skewer comes out clean.
Remove from the tin and cool on a wire rack.
In a bowl, stir together the icing sugar and water until smooth. Using a piping bag or spoon, drizzle over the muffins.